Yale University Sued for Discrimination Practices in Undergraduate Admissions
On Oct. 8, 2020, the U.S. Department of Justice sued Yale University for racial discrimination practices in their undergraduate admissions that violate federal Civil Rights law. 
In Aug, the Justice Department began investigating Yale University in response to a complaint filed by a handful of Asian-American organizations – led by the Asian American Coalition for Education – in 2016.  According to the complaint, Yale engages in racial balancing by keeping the annual percentage of African African and Asian American admitted applicants within one percentage point of the previous years' admitted class, based on U.S. Department of Education data.  Additionally, Caucasian and Asian American students have "only one-tenth to one-fourth of the likelihood of admission" as Black students with comparable academic credentials, according to a Department letter to Yale lawyers.
The Justice Department informed Yale University that it had to change its admissions policies to no longer consider race and ethnicity because of violations of Title VI of the 1964 Civil Rights Act.  If Yale did not agree to end the considerations of race in admissions by Aug. 27, the Justice Department threatened to sue the university.  
Yale University fervently denied all allegations.  Karen N. Peart, the university spokeswoman, said, "At Yale, we look at the whole person when selecting whom to admit among the many thousands of highly qualified applicants.  We take into consideration a multitude of factors, including academic achievements, interests, demonstrated leadership, background, success in taking maximum advantage of their secondary school and community resources, and the likelihood that they will contribute to the Yale community and the world.  We are proud of Yale's admissions practices, and we will not change them on the basis of such a meritless, hasty accusation."
This sentiment was echoed by Peter Salovey, Yale's President, in a letter to the campus, "I want to be clear: Yale does not discriminate against applicants of any race or ethnicity.  Our admissions practices are completely fair and lawful.  Yale's admission policies will not change as a result of the filing of this baseless accusation."
Angel B. Perez, CEO of the National Association for College Admissions Counseling (NACAC), spoke out in favor of Yale's admissions practices, saying via email, "Holistic admissions is about understanding the whole students, and race is a part of every students' story and context.  Removing the consideration of race in admission during a time in our history of racial reckoning and the widening gaps in the pipeline to higher education is a move in the wrong direction."
Allegations of racial discrimination in undergraduate admissions are not new, however.  In 2014, the non-profit organization Students for Fair Admissions and other plaintiffs also sued Harvard University, alleging bias against Asian American applicants in favor of African American and Hispanic applicants:  admission based on academic merit alone (high school GPA and test scores) would result in a class consisting of 43% Asian-American, 38% Caucasian, 2.4% Hispanic, 0.7% African American, and 0.2% Native-American students.  Admission based on Harvard's more holistic approach (that also includes athletics, extracurriculars, demographic characteristics, and other personal factors), however, results in a class consisting of 43% Caucasian, 19% Asian-American, 11% African-American, 9% Hispanic, and 1.2% Native-American students. 
On Oct. 1, 2019, Federal Judge Allison D. Burroughs found that Harvard University's admissions policies do not discriminate against Asian Americans, stating that "race-conscious admissions programs…have an important place in society and help ensure that colleges and universities can offer a diverse atmosphere that fosters learning, improves scholarship, and encourages mutual respect and understanding."
Students for Fair Admissions has filed an appeal in response to Judge Burroughs decision, with arguments to heard in the fall of 2020, and the case is expected to reach the Supreme Court.  In the meantime, Students for Fair Admissions also have its sights on the Univ. of North Carolina-Chapel Hill and the Univ. of Texas-Austin for similar racial discrimination in undergraduate admissions.
Leave a Comment
About the Contributor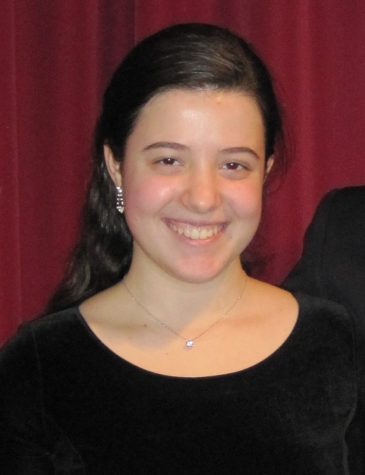 Marina Karapanos, Staff Writer
Beat: College News and Advice

Marina Karapanos is a senior in the Humanities program.  This year, she is going to be taking language proficiency tests...