PHS Technology Educators Cultivate Interest In STEM With New Online Toolkit
Using new online tools, Project Lead The Way and technology education teachers at PHS are guiding students through the hands-on and projected oriented curriculums in distance learning which have been used to spark students' interest in STEM fields since the non-profit organization's foundation. These tools attempt to mirror the resources which students and teachers would normally have access to in the classroom as a complement to the real-world type projects that are used to enforce courses major concepts.
Project Lead The Way (PLTW) programs are offered at over 12,200 schools, serving millions of students in all 50 States, Washington D.C., and U.S. territories. During the global COVID-19 pandemic, which forced the vast majority of schools to close their doors and transition to distance learning starting at the end of the 2019-2020 school year, all active PLTW schools have received access to online resources at no additional cost for the 2020-2021 school year. With the hardware limitations of at-home equipment in mind, the majority of the new online resources are entirely web-based, allowing students working with Chromebooks to gain experience with circuitry, Gantt charts, and a host of other skill sets enhanced by each course's curriculum and instructor's expertise.
Sitting in on a class led by Dave Hill, a Computer Science and Engineering teacher at PHS, one is likely to notice the multitude of tabs open in the instructor's browser. Teaching five sections of different PLTW and AP technology courses at various levels, Hill keeps busy using and assisting students who are learning to use a wide assortment of the new online tools during a typical day of distance learning. These tools include programs like Tinkercad, which allows students to simulate prototyping circuitry using breadboards, web-based programming suites to practice coding in Python, or Onshape, a fully in-browser computer-aided design (CAD) platform which is taking the place of other CAD programs like Inventor and Fusion 360 this year.
"The tech requirements being what they are for 3D modeling, the Chromebooks really struggle with it," said Hill about CAD software used in his Introduction to Engineering Design course, "and so having something that's functional, that's a little bit streamlined and is maybe a little less graphically intense, it allows students to still be able to take on the heavier duty technical engineering side of modeling, while not having the visual side of it be quite as impressive."
PLTW and technology education teachers have been made aware of the new online tools and techniques through a number of sources, with some like Onshape being supplied directly by the PLTW organization, some as topics of discussion in professional learning communities (PLC's), and others from teachers' own experience.
"Gantt charts are something I've used many times throughout my career," said Keith Gordon, a Math and Engineering teacher at PHS in reference to his experience as both a teacher and a structural engineer in nuclear power plants, "so that was a matter of 'okay we really should do Gantt charts, they're a natural part of an engineering project,' so it was a matter of finding one that we could get that was effective."
Gordon teaches the PLTW engineering program's capstone course Engineering Design and Development, in which students spend the entire year working through the phases of the engineering process by creating an original solution to an existing problem with a largely freeform workflow. Of the 6 to 8 months the class takes place in, once students research existing problems and solutions to establish goals for themselves to meet, a sizable portion of time is devoted to building and testing a uniquely designed device that is entirely unique to each group which students design and document specifications for. Though online tools are fully capable of smoothly delivering course content to students working from home, notably in courses like Hill's AP Computer Science Principles that are already heavily web-based, Engineering Design and Development is among a number of courses that highlight where these virtual resources can fall short.
"The primary thing that's lacking is the physical, I think we have just about everything else," said Gordon.
"Seeing it in your brain is one thing. Seeing it physically is a different thing."
Despite the natural difficulties posed by distance learning, using new online resources technology and engineering teachers at PHS continue to fulfill the key idea of Project Lead The Way courses to, as Hill puts it, "Get [students] hooked and get 'em excited" about STEM education.
About the Writer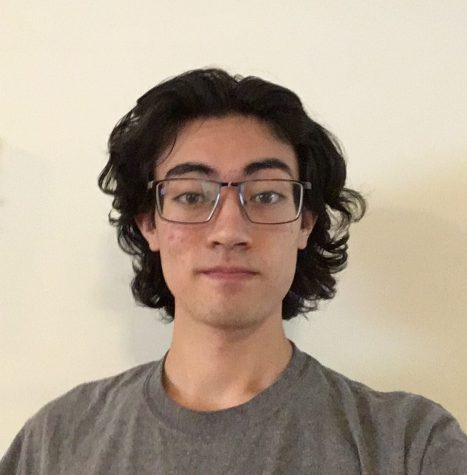 Thomas Moon, Staff Writer
Beat: Science and Technology

Thomas Moon, or as most people know him as his middle name- Ian, is a senior in the Humanities house and has also been...