Dramatic Decrease in College Enrollment due to COVID
Since the COVID-19 quarantine in March 2020, colleges have seen dramatic changes in their admissions and enrollment patterns. The National Student Clearinghouse Research Center reported that freshman undergraduate enrollment nationwide decreased by 16 percent. Students are looking for more affordable colleges closer to home and are more likely to attend if the instruction is in-person over online, especially among minority students.
Last spring, half of the 700 institutions with a May 1 acceptance deadline extended their notification date to June 1 due to COVID, said Dr. Diane Graves, Associate Professor of Clinical Psychology at Hood College and Co-Director of Excellence in College Admission Preparation, a college prep camp. Despite pushing back the deadline, over half of them had not filled their classes by July 1 and had to reach deep into their applicant waiting list. Students, however, were waiting to see what the format of fall instruction would be at various institutions, depositing at one and then depositing at another. 
In Sep., colleges experienced a "melt," where students who had deposited at a school did not show up to classes, having decided on another school. Before COVID, 10-20% of students who enrolled in college ended up not attending in the fall, according to a study by Benjamin Castleman, an Asst. Professor of Education at the University of Virginia, and Lindsay Page, an Asst. Professor of Research Methodology at the University of Pittsburgh. The Chronicle of Higher Education, however, indicated in July that early signs suggested that this year's summer melt "could become a flood." Many colleges took steps to stem the expected enrollment decline, extending deposit deadlines, waiving fees, and scrapping standardized-testing requirements.
Because of melt, there has been a 10% decrease in the money available for financial aid, according to Dr. Graves, which, combined with the decrease in enrollment, has led institutions to focus more on retaining the students they already have, as opposed to attracting new ones.  Without enticing financial aid packages, students (and their parents) are less willing to study far away from home during this pandemic.
Many theorized that due to the desire to stay closer to home and a diminished ability and desire to pay high prices at four-year institutions, that enrollment for community college would have increased, as it had done during other recessions. However, according to the Chronicle of Higher Education, nine out of 10 community colleges saw a drop in enrollment this fall, with the number of first-time community college students dropping 23% from last year, particularly among campuses offering virtual instruction. 
"We think many people just don't have access to the technology," says Kimberly Beatty, Chancellor of Metropolitan Community College, a multi-campus system in Kansas City, Missouri.
As much as being virtual has increased the socioeconomic gap among college students, it has evened the playing field to some extent when it comes to high school seniors' college search and application process. Before COVID, low-income students had fewer opportunities to visit and tour college campuses. Now they have the same access as everyone else does to virtual tours, Zoom meetings with admissions counselors, student panels, college fairs, and open houses. Additionally, colleges with smaller endowments also have a greater opportunity to attract students through large and important college fairs that they might not have had the resources to attend before COVID.  
As Dr. Graves says, "it is the schools trying to go to the students."
Despite the many challenges that face higher education and college students, Dr. Graves has great hopes for the students: "If there's anything COVID has taught students, it's how to be resilient."
Leave a Comment
About the Writer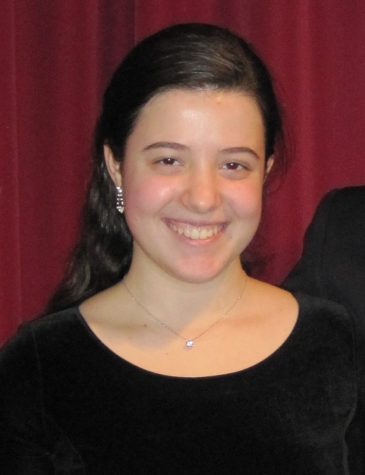 Marina Karapanos, Staff Writer
Beat: College News and Advice

Marina Karapanos is a senior in the Humanities program.  This year, she is going to be taking language proficiency tests...