COVID-19 affects SMOB election for candidates and students
After the Student Member of the Board (SMOB) election was pushed back from Apr. 22nd to May 20th, Richard Montgomery junior Nick Asante was voted as the 43rd SMOB for Montgomery County Public Schools (MCPS). This year's candidates were Asante and Magruder junior Vicky Kidder. MCPS has not had a SMOB from Magruder since Sagar Sanghvi in the 2004-2005 school year; a large part of Vicky's campaign was the message that anyone can be a SMOB, regardless of what school they come from. 
Asante's campaign was heavily affected by COVID-19. While Asante started his campaign with increasing student access to technology, closing the opportunity gap, and improving student life as his priorities, he later stated that his first responsibility would be rebuilding. However, he does still plan on pursuing some elements of his original campaign, including an examination of the curriculum to tailor it to the 21st century. 
Asante also stated that he "decided to focus on the main parts of my platform that [he believes] would be most feasible during this pandemic, so things like getting a Chromebook for every student and pushing out equity measures like free SAT/ACT tutoring."
 Additionally, at the beginning of Asante's campaign, he was visiting schools around the county, but was unable to do that once students were sent home. He had also printed stickers that he was no longer able to distribute in person, so he ran a giveaway from his Instagram. To create a similar effect, Asante created virtual stickers and images that students could repost to spread his name and information. 
Aside from the candidates, the election itself was also affected by COVID-19. According to a poll conducted by the Poolesville Pulse, only 63% of students voted in this year's SMOB election, whereas 84% reported that they would have voted had they been in the school building to vote. Students also got their information from different sources. Normally, students are shown a "Meet the Candidates" video in their homeroom classes to learn about the stances of each of the two candidates. However, none of the students in the Pulse's poll reported having watched this year's video even though it was posted for students to watch. This year, students relied more on student's social media than any other information source. Asante plans on continuing to use social media to reach the student body next year as well as tools such as Zoom to connect with students if we do not return to the school building. 
In addition, Asante plans "on making the [SMOB Advisory council] more school-based so that way setting up meetings and town halls will be easier and more accessible for students."
Leave a Comment
About the Writer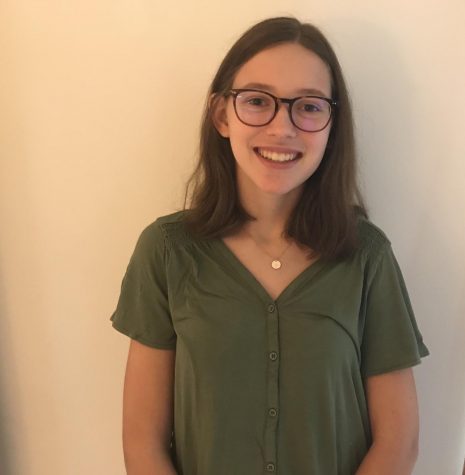 Dora Kreitzer, Editor-in-Chief
Dora Kreitzer is a senior in the Humanities Program. This is her fourth year with the Pulse and she is ecstatic to be sharing the Editor-in-Chief role...