Coronavirus pandemic forces colleges to reconsider fall semester plans
The novel coronavirus pandemic has shuttered colleges and universities across the world, forcing a sudden change to online instruction at most institutions. The hope was for this to be a stop-gap measure until things reopen in the fall, but as the pandemic progresses, there is great uncertainty about what the fall semester of 2020 will look like for schools. 
The one certainty is that colleges' plans for the fall will vary depending on a number of factors. As some parts of the country begin to open up and lift restrictions and others remain locked down, geographic location will be important in determining the safety of opening colleges in the fall. According to The New York Times, other factors include an institution's number of students and funding, which varies greatly from school to school. Depending on their situation, colleges and universities will be able to take different steps to combat this crisis, so there will be no uniform decision regarding the fall semester.
Mass coronavirus testing will also prove important in the process of reopening campuses in the fall. UC San Diego is conducting a COVID-19 testing pilot program this summer in the hopes of being able to use it to reopen its campus for regular fall programming. 
In addition, colleges are eager to reopen to protect against losses in revenue. Drops in enrollment and tuition payments present a threat of great financial loss for these institutions. Colleges and universities across the country employ more than four million people, representing a significant part of the US labor force. Schools are looking for ways to balance their financial needs with the safety of students, staff, and faculty.
Although many find it too soon to make final decisions about the fall semester, colleges are beginning to make plans to move forward with instruction. According to CNN, several schools have promised to open in the fall, including the University of Alabama, the systems of both the universities of North Carolina and Louisiana, the University of Tennessee, Texas Tech University, and Morgan State University. However, other institutions are less confident in their plans for the fall and are either waiting to make a choice or proposing some sort of hybrid model of instruction. UC Berkeley is one such school, waiting on direction from local health officials and planning for phased reentry to normal in-person instruction. Senior Mahi Ganatra is attending UC Berkeley after high school, and like many seniors this year, had to make her college decision in the midst of the pandemic. 
"I think that every school is going to have a big decision to make regarding this fall, and Berkeley is no exception. No matter if I chose Berkeley or another option, the uncertainty is there and unfortunately it just had to be a question mark when I made my decision," she said.
She lamented the loss of the end of senior year and the changes that will be coming for the fall, but also recognized that no one is alone in those feelings and acknowledged support her class has received from so many different sources. Her advice to the class of 2020:
"Reach out to those around you. Make sure you and the people you care about are okay. Most of all, know that we will be on campus eventually and we'll be that much more grateful to be there when we do!"
About the Writer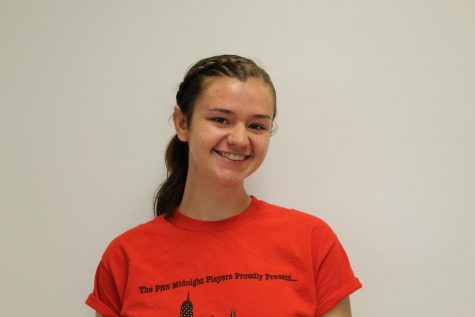 Lizzie Phelps, Staff Writer
Lizzie Phelps is a Senior in the Humanities program. This is her first year writing for the Pulse and she is very excited to be part of the organization....