Senior athletes lose final spring season due to COVID-19
While Montgomery County spring sports' seasons officially started Feb. 29 with tryouts, schools closed on March 13 due to the COVID-19 outbreak and will not open for the remainder of the school year. Teams were selected and were able to practice for two weeks, but no official games were played in the 2020 spring sports season. For the spring athletes who are seniors, the cancellation of all spring sports on April 28 ended their high school athletic careers. With little closure on what would have been their final season playing at Poolesville, many falcons have expressed their disappointment in the way their season ended. 
Senior baseball captain Max Fisher played on the Maryland state baseball championship team his freshman year, and had high hopes for his team to make it back to high school's sports greatest stage this spring. With much of the talent from last year's team returning this year, Fisher said that the team was simply looking forward to correcting the mistakes they made last year and getting better every practice. Unfortunately, they never got to see what playoffs had in store for them this year. When asked what he missed most about baseball season, Fisher said that he just missed hanging out with the guys everyday. In addition to missing all of their games, spring athletes did not get to participate in their long-awaited senior nights. While players did not get to walk out arm-in-arm with their families and celebrate their successes, parents and underclassmen worked together to paint the dugout with the senior players' names as part of a long standing tradition of recognizing the players. 
Similar to baseball, the varsity softball team's dugouts were painted with senior players' names and numbers to show them that even if their season ended, the team is still proud of them and all of their accomplishments over the past four years. Senior and four-year letter winner Alaina Shields said that while she was sad that they didn't get to play any games, she missed the simpler parts of their spring season like team bonding and just being with the team at practice every day. She wished that the season would have turned out differently, but she said she's grateful for the support the softball team has provided her with over the last four years.
Senior lacrosse captain Colin Hemingway had already achieved some of high school athletics' highest honors coming into his senior season, earning first team All-State and All-American honors as a junior. While he acknowledged the fact that he was looking forward to finishing his high school career on a high note and playing his best season yet, Hemingway focused on the team aspect saying that they were looking forward to seeing how well they would do and many of the boys believed they had the talent to go far this season.
"I'm going to miss being able to play the sport I love with the people that made it so great," Hemingway said. 
About the Writer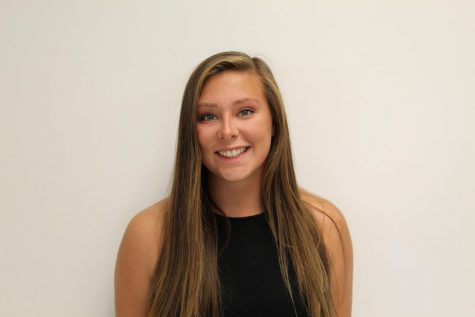 Rachel Tievy, Staff Writer
Rachel Tievy is a Senior in the Humanities Program. This is her first year writing for the Poolesville Pulse, and she is excited to write for a newspaper...