Seniors celebrate their last year in spite of COVID-19
While events like prom, the senior picnic, beach week, and graduation have been canceled or postponed, the community is still finding ways to celebrate the class of 2020 in spite of the COVID-19 pandemic. 
On the night of canceled prom, students dressed up in gowns and tuxedos and celebrated the night with their families. Stephanie's Secret Garden, a flower shop, commemorated seniors by giving out free corsages. Stephanie Egley, the owner of Stephanie's Secret Garden has two children who are Poolesville High School graduates.
Staff members teamed up to make a video for students who missed prom by performing popular dance trends on tiktok. However, tiktok dances are not the only way that staff members have celebrated seniors. During the cap and gown pick up on Tuesday, May 26, teachers stood in front of the Poolesville Baptist Church and held signs offering congratulations and encouraging drivers to "Honk for seniors!" 
While seniors did not have the traditional college signing day in which they wear clothes declaring where they have committed to college, they found another way to celebrate. Commitment Day this year was actually June 1st for many schools, who changed their final decision date to accommodate seniors who needed more time to decide their next four years since they couldn't visit many schools. Despite this, most seniors still celebrated the day on May 1st. The @phsfalconsnest instagram account posted pictures of many seniors in their college gear in order to honor their decision. Additionally, the Poolesville Seniors 2020 instagram account (@poolesvilleseniors2020) has been announcing seniors' future plans on their page.  Each post features the senior's name, their plans for the following year, their intended major if applicable, and a photo. One senior student, Hallie Maytin, announced her commitment to the University of Pittsburgh with a photo filled with blue and gold decorations and snacks, University of Pittsburgh merchandise, and a poster that read "Pitt Bound." 
"I still wanted to be celebrated for my accomplishments throughout school over the years, and wanted to make the most of a poor situation. I knew there was nothing that could be changed, so I decided to make the best of it!" said Maytin.
Senior Keegan Morrison said "Not being in school for our last month and missing all the senior activities has really sucked, but it's nice to still be able to show off my commitment and see where everyone else is going to school."
 Clubs and sports teams have also found ways to celebrate its seniors. HERO club released a heartwarming video featuring students and staff members sharing uplifting messages. Baseball, softball, lacrosse, track & field, volleyball, boys tennis, and debate posted slideshows highlighting their senior players. Recently, seniors Rachel Onderko, Alaina Shields, Kendall Griffith, and Julianna Hitchcock created a facebook page called Adopt a Senior, in which members of the community can "adopt" a senior and send them a care package or gift. 
While the pandemic has created a less than ideal environment for seniors to celebrate, students, parents, and staff are finding ways to make sure that seniors' last year of high school is one that is memorable and filled with celebration. In the words of Principal Mark Carothers, "you lost many things, but you have gained perspective, resilience, and a shared experience. You are, and will continue to be, strong! Fly high Falcons!"
About the Writers
Imaan Shanavas, Staff Writer
Imaan is a Senior in the Humanities program. This is her first year writing for the Poolesville Pulse. She participates in Debate, MSA, and Unicef.

Favorite...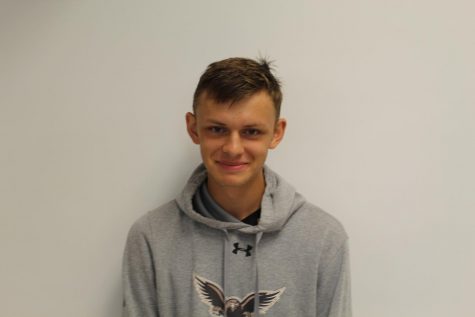 AJ Poore, Staff Writer
AJ Poore is a Senior in Project Lead the Way program. This is his first year writing for the Poolesville Pulse and he is excited to begin writing for the...