Committed athletes continue to prepare for next level
For most student athletes in the class of 2020, their athletic careers are over. However, for a select few, their careers are just beginning as they move on to the next level, college sports. 
With the spring season being cancelled, many of the athletes were unable to finish their high school sports careers and have had to find other ways to prepare for college in isolation. Luke Trythall, a Global senior committed to play baseball at UMBC, was one of these students.
"During these breaks it is very hard to stay active since the gyms and batting cages are closed, but I have a tee and a net I hit into everyday and I have even taken up running a few miles everyday to stay in shape." Trythall says.
Along with Trythall, six other athletes were unable to finish off their high school sports careers in the spring due to the coronavirus. Although the spring athletes were hit pretty hard by the stay-at-home order, athletes from all seasons are suffering as they have less time to practice with club teams or travel teams for the nearing fall and winter college seasons. However, Rachel Onderko, a Global senior committed to play soccer at Indiana University of Pennsylvania, has found that this time has given her a chance to get even better. 
"I luckily have space and equipment to train with in my backyard, so I haven't had to worry about not being able to train effectively." Onderko says, "And I've used my time to really focus on the areas of my game that I know need the most improvement, because now I basically have no excuse not to work on them."
For many of the athletes, playing in college has been a dream for their entire lives that they are finally able to live out.
"I've always wanted to play in college since I was a really young kid…" Onderko says, "After my senior year, I knew there was no way I could stop playing soccer now because it's such a big part of my life and I really wanted to play at a higher level."
For the athletes, sports are more than just a hobby or an interest, they are a huge part of their lives that they want to continue playing.
"I have always planned on playing baseball in college, baseball is a huge stress reliever for me. I love working on my game and seeing myself get better everyday." Trythall said.
Even though the athletes are excited to take their careers to the next level, they still miss the friendships with their teammates, the atmosphere of playing in front of friends and family, and being able to represent Poolesville every time they stepped out onto the field or court.
There are a total of 14 student athletes that are taking their talents to college, with seven different sports being accounted for within that group. The most common sport among committed PHS athletes was lacrosse, with four athletes planning on playing in college. Three athletes plan on playing NCAA Division I sports, two athletes are playing Division II, and nine athletes plan to play Division III sports.
The committed athletes include: Luke Trythall to play baseball at UMBC, Sofie Allison to swim at Mount St. Mary's, Maddie Johnston to do gymnastics at Penn State, Rachel Onderko to play soccer at IUP, Maya Rosenbaum to play lacrosse at Shepherd, Sam Bodmer to run track and cross country at Salisbury, Sam Allgood to play football at Christopher Newport, Remy Anderson to play lacrosse at Hood college, Ashlynn Stearns to run track and cross country at Hood college, Cole Roy to play lacrosse at UMass Boston, Moshelle Borjigin to swim at Emory, Jalen Inman to play lacrosse at Ferrum, Max Fisher to play baseball at the US Merchant Marine Academy, and Owen Brill to play baseball at Cabrini. 
About the Writer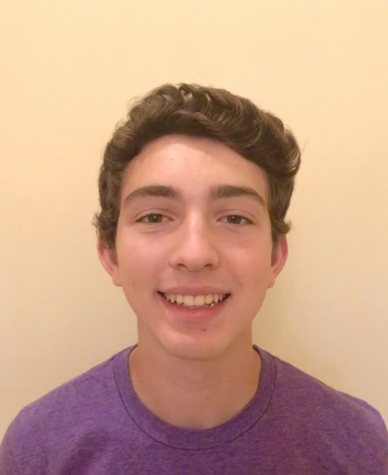 Colin Miller, Staff Writer
Beat: Sports

Colin Miller is a senior in Global. He enjoys running track, watching the Ravens, and playing video games.

Favorite Movie: The Shawshank...