Lack of barber shops leads to rise in DIY haircuts
Governor Hogan's closure of all nonessential businesses on Mar. 23 included the closure of all barber shops and beauty salons. Despite recommendations of barbers and hairstylists, people across the state have changed their grooming patterns in various ways. These at home haircuts and hairstyles are especially popular among teenagers.
Many prefer to keep their hair short because they simply don't like long hair. Without barber shops for routine haircuts, or practice with cutting hair, this has led lots to shave their head. Sophomore Mounir Abouraya, as well as his dad and brother, decided that they would join the growing trend among men. According to Abouraya, many of his friends didn't like the change initially, but his new look has grown on them. Despite taking a liking to his new short hair, he plans to let his hair grow back out longer than it was before.
For others, the current social distancing measures provided a great opportunity to experiment with their hair. Senior Tess Insalaco decided to take the chance to dye her hair, something she had wanted to do for a while. Not seeing anyone meant that if she didn't like it, nobody else had to see it, but if she did like it, then she could do it again.
"I'm super satisfied with how it turned out! I chose dye that deposited color without stripping it so it was a good test run to see if I'd do it permanently in the future. It's all washed out now, but I'm definitely planning on doing it again" Insalaco said. 
While dying hair is a fun, quick, and sometimes lasting change to one's look, growing out facial hair can be quite the opposite. Facial hair takes lots of time to grow in, and can go through phases where it doesn't necessarily give the desired look. However, the decision to abandon a beard, mustache or goatee can only take mere seconds. Similarly to Insalaco, Senior Alex Quigley has used his absence from gatherings to try a new look, only his hair change comes on his face.
Quigley said, "I usually shave pretty often, so I was curious to know what I would look like with a beard. A lot of my friends have told me I should shave but I'm dedicated to finding out how it looks. I'll probably get rid of it before I see my friends again."
About the Writer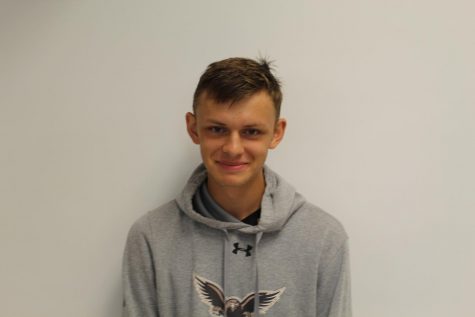 AJ Poore, Staff Writer
AJ Poore is a Senior in Project Lead the Way program. This is his first year writing for the Poolesville Pulse and he is excited to begin writing for the...