Poolesville Athletes Stay in Shape During Quarantine
COVID-19 has changed much of what was planned for the spring of 2020; Maryland public schools have been closed since March 14, gyms and pools have been closed since March 16 as per orders from governor Larry Hogan, and large gatherings have not been permitted in over two months. Athletically, MCPS announced that the high school spring sports seasons were officially cancelled as of April 29. Although teams have not been able to practice as a group, athletes nonetheless have the responsibility to stay in shape in order to return to their sports when the stay-at-home orders are lifted. Poolesville athletes may not be able to return to their spring sport seasons, but students may still be partaking in club sports, underclassmen have fall sports, and some seniors will continue to play at the college level. Quarantine may have made training at home more challenging, but Poolesville athletes have found creative ways to stay in shape at home.
Sophomore Maia Lee is a level 10 gymnast, the highest level of youth gymnastics in the United States. Prior to quarantine, Lee trained 22.5 hours a week at Hill's gymnastics training center. Lee admitted that COVID-19 has completely changed her training regimine as she is unable to go to the gym and doesn't have the large-scale gymnastics equipment at home, thus is unable to practice any of her events. With 4 events, (vault, bars, beam, and floor) Lee said that she would normally practice each event for 50 minutes a day at the gym on top of strength training and cardio. At home, Lee has been doing daily cardio workouts of running and biking to stay in shape and come back to the gym fit. In addition to cardio, Lee has continued doing strength training similar to what she does at the gym on Zoom with her coaches. 
Lee said quarantine "forces me to be self-motivated, rather than having someone else tell me what to do. The weird thing is, I've actually felt more driven to workout and train my body because it's in my control and I know if I do a good job, it'll be worth it when I get back in the gym."
Lee has also been completing a workout plan called "Insanity with Shaun T." and Chloe Ting's videos on Youtube. On top of her dedication to her training, Lee said that she has also been focusing on eating healthy and replacing cravings with healthy alternatives such as smoothies for ice cream. 
Senior Maya Rosenbaum is a three-year varsity letter winner in lacrosse, and plays for Renegades Lacrosse Club outside of school. While she is disappointed in not getting to finish her senior lacrosse season at Poolesville, she is excited to attend Shepherd University in the fall and play Division 2 women's lacrosse there. Rosenbaum said that, prior to the cancellation of the spring sports season, Poolesville girl's lacrosse encouraged each other to workout on their own and run, but they did not have any assigned workouts. As for club lacrosse, Rosenbaum said that she has been following the workouts posted on Renegade's instagram page which are posted daily for their players to follow. While she is staying in shape to be ready for when she gets to Shepherd in the fall, Rosenbaum admitted that she hasn't gone this long without playing in over four years. 
"It's strange because I'm so used to having practice pretty much every week of spring and summer so there is a big adjustment." Rosenbaum said. 
Rosenbaum is excited to get back to playing and seeing her team when quarantine is over.
The spring sports season has been missed by Poolesville, but athletes have continued to pursue their athletic success so that they will be prepared when they are able to return to their sports and teams. 
About the Writer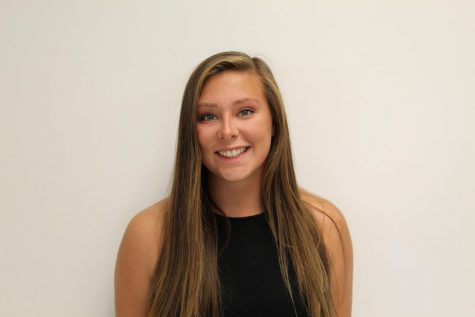 Rachel Tievy, Staff Writer
Rachel Tievy is a Senior in the Humanities Program. This is her first year writing for the Poolesville Pulse, and she is excited to write for a newspaper...