New inclusive emojis to arrive in fall 2020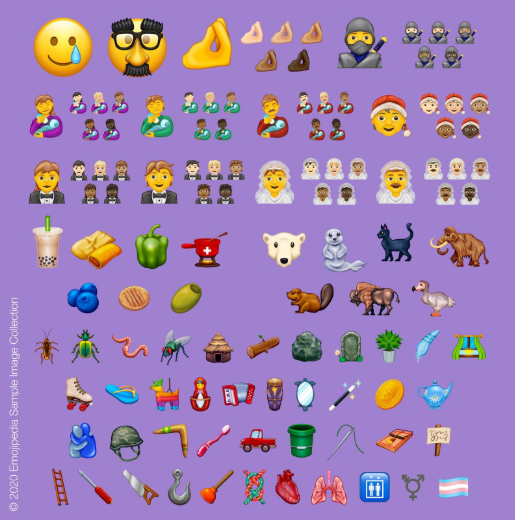 Tech users all around the world are about to receive a new batch of emojis, which give them more opportunities to express themselves. With the arrival of new emojis later this year, avid users have time to imagine how they will incorporate these new, iconic characters in their everyday lives. From simple, functional symbols to advanced applications of emotion, the relevance and inclusion of emojis is only set to expand its influence.
Releasing around the end of October/November for most platforms, the 2020 emoji update will arrive with 117 new emojis, with 62 original emojis and 55 skin tone variants. Considered part of Emoji 13.0, there are many inclusive emojis on the way, including a set of gender-neutral santas and the transgender flag. Having previously introduced the LGBT flag in Emoji 10.0, this is huge news for those who were hoping for the transgender flag in 2016.
Elaborating on the idea of the functional inclusion of emojis, Alex Kalomiris, SMCS senior, comments on their functional importance in society.
"Inclusive emojis aren't frequently used," claims Kalomiris. "However, their mere existence is valuable because representation helps to normalize things that are normally stigmatized (hijabi women, single parents, same-sex couples, etc). Their use is generally meant to signify pride in being a member of a particular minority group."
In the new update, there are also other instances of inclusion. A new "pinched fingers" emoji, exemplifying Italian culture, comes with customizable skin tones. In the 14-page proposal that was formally filed to request the emoji, there were several mentions of the meaning of this emoji outside of the iconic Italian hand position. For instance, in Israel, the gesture is used as a sign of annoyance and in Nigeria, it represents a back-and-forth argument. With the exceptional level of potential inclusion seen in this emoji, Unicode will add the emoji to its upcoming update.
The Unicode Consortium is a non-profit association that was incorporated in January 1991 within California, four years after the idea for the unicode format was established. It was started by engineers from the companies Xerox and Apple, and ever since, Apple has become known as the main center of attention for Unicode because of its use of emojis.
The manner in which emojis are requested is through petition. This method is done through the Unicode official website, and guidelines are available to properly submit a request. In addition, a spreadsheet of previously-requested emojis is available, to which one may not petition an emoji that appears on the list. Many of the guidelines are terms of use and services, and example submissions are also available for further guidance. 
Ross Butler, ISP junior, explains what kind of people petition Unicode Consortium to add emojis.
"Any person can request new emojis," states Butler. "But generally, children and young adults, being the target audience, may have the tendency to petition Unicode more than others."
Other additions to the emojis roster include a handful of animals, such as a polar bear, a beaver, and a mammoth, some new foods/beverages like bubble tea, olives, and flatbread, new tools including a screwdriver, a carpentry saw, and a ladder, and even some instruments like the long drum and accordion. These additions might not be inclusive to the general populace of people, but they give users the ability to iconize more of their favorites things.
About the Writer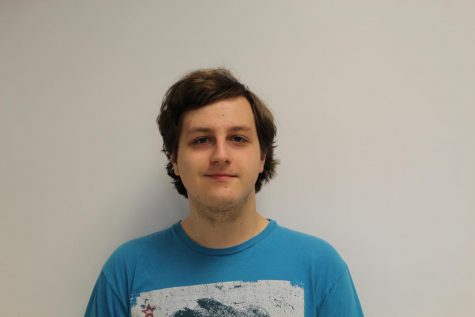 Elijah Matlock, Staff Writer
Elijah Matlock is a Senior in the Global Ecology Program. When it comes to writing, he is always interested in the latest chit-chat. From movie criticisms,...