Poolesville High School's "It's Academic" Team Advances to Regional Playoffs
On January 11th, three students from Poolesville High School competed in the Regional Playoffs of the televised quiz show It's Academic, placing first in the playoff qualifiers and second in the playoffs match. 
It's Academic tests competitors on their general knowledge in multiple subject areas, including math, history, geography, music, art, and literature. Students race to buzz in with the correct response, and have a short time period to deliver the right answer. 
The competition is intensely fierce, with schools from all over the D.C. Metropolitan area vying for a spot at the finals. Students from PHS competed against schools such as Quince Orchard and Wakefield as they made their way to the semifinals.  The semifinals team, consisting of senior co-captains Jacob Kiviat and Jeffery Gaun and sophomore co-captain Orion Foo, competed against Sandy Spring Friends and Georgetown Day School, coming in second place overall. 
"It's good to be well rounded, but in these types of competitions, the more compartmentalized your team is, the more questions you can answer" said Guan. "If you just have a couple of well-rounded people, you can't answer the questions fast enough." 
Marcia Snavley, AP History and Global Ecology teacher, serves as the club's sponsor. She accredits the team's hard work and leadership to their success. 
"They're dedicated," said Snavely, when describing why the team performs so well. "Some people just join clubs or teams and aren't dedicated, but these guys are." 
The team also competes in the Montgomery Academic Beltway League (MABL), another quiz-style academic competition held between high schools monthly in MCPS. In MABL, teams compete in four rounds, consisting of coaches reading questions for each team to answer. The Poolesville team won three out of four of their games, and are advancing to the county finals. 
"It's fun to compete, especially in MABL," said Kiviat. "MABL is a competition, but you also interact with the other team a little bit more." 
With much work from Snavely and former PHS principal Dina Levine, last year was the first time the team succeeded in having a televised appearance on the It's Academic show.  "We've been trying for years to get on the It's Academic show,'" said Snavely. "Now that we're in, we're in." 
By placing in the semifinals, the team has been invited to compete in the National Academic Championship in Washington D.C. in May. There, they will face off against teams from all over the country for a chance to win the high school varsity national championship. 
The semifinals episode will be aired on April 25th, at 10:30am on NBC4. 
Leave a Comment
About the Contributor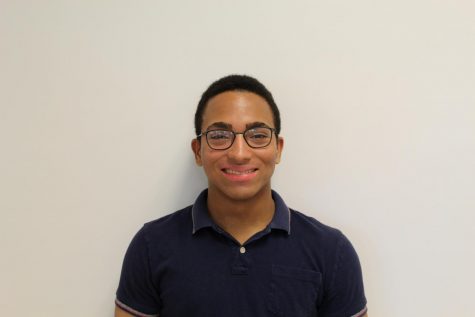 Andrew Sojka, Editor-in-Chief
Andrew Sojka is a Senior in the Independent Studies Programs. This is his fourth year working for the Poolesville Pulse, and second year as Editor-in-Chief....