Dunkin' Donuts and Baskin Robbins Opening Excites Town
After two years of planning, getting permits and building, Dunkin' Donuts and Baskin Robbins opened on Fisher Avenue on Saturday, Dec. 28, 2019. Luis Group-Management operates other Dunkin' Donuts and Jersey Mike's locations in Montgomery County, Howard County, and Anne Arundel County. Working with Boris Lander, the franchisee, Luis Group-Management decided to build a new building in the parking lot shared with Subway and Mexican Grill. 
"We avoided many of the typical design elements that you would normally see at Dunkin' locations. This was to create a less commercialized feel and to be more aesthetically pleasing to match the community surroundings, for example, the neon signage that will provide a more retro/unique appearance," Lander said in an interview for the Monocacy Monocle.    
While not without controversy, the opening of Dunkin' Donuts was widely anticipated, especially on the Town of Poolesville Facebook page. Over the summer of 2019, the town was told that the Dunkin' would open on Poolesville Day, Sept. 21. Once the Dec. 28 date was released, the town Facebook page had hundreds of comments surrounding the new eatery. While some were excited to have donuts and ice cream readily available in town, others were perplexed at the idea of donuts being shipped to Poolesville from Gaithersburg rather than fresh goods as well as the neon sign. Although many town members expressed their distaste for donuts made out of house, Dunkin' made a statement that all Montgomery County locations sell donuts made out of store. 
Since opening, students have flocked to the new Dunkin' before school, at lunch, and for after school snacks. 
Senior Max Fisher said "I go a couple times a week and order a bacon, egg, and cheese bagel and a caramel iced coffee."
Fisher went on to explain that he believes it is a good addition to the town, and he believes that it will be successful, especially with the student population. He said that Dunkin' is a good alternative to McDonalds for breakfast, and he is willing to pay a bit more because he loves their coffee. Similarly, senior Connor Sorrell, an employee at Dunkin', agreed that it has the potential to be a successful addition to the community. Sorrell received an application the day before the store opened and was hired on the same day. One of three local employees out of twenty total employees, Sorrell said that the location planned on hiring more employees in the near future. He said that even though the location is new, the store seems to be running smoothly.
About the Writer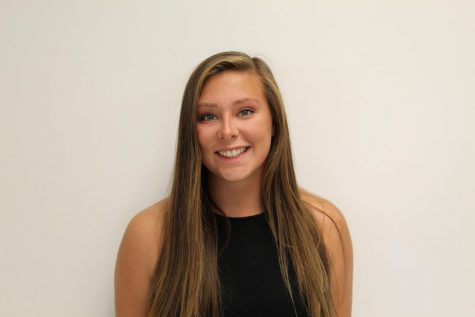 Rachel Tievy, Staff Writer
Rachel Tievy is a Senior in the Humanities Program. This is her first year writing for the Poolesville Pulse, and she is excited to write for a newspaper...