Fires in Australia ravages landscape and ecosystems, could have far-reaching consequences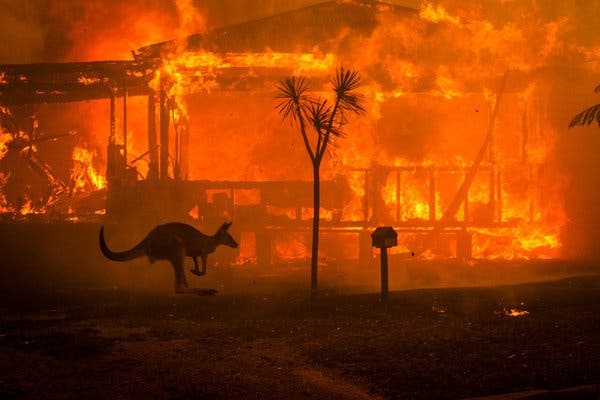 Since December 2019, Australia has had to face off against intense wildfires that have burned vast swaths of land, causing unprecedented destruction. Shrub and brush fires have been burning in Australia since early Summer 2019, but December has marked an escalation in the flames' spread and intensity. Estimates from the Australian government place a high cost on the damage caused since September: Over 15 million acres of land have been burnt, around 2,000 homes destroyed, and 30 human lives have been lost (BBC). Current assessments estimate the cost of the fires to exceed $4.4 billion USD, the amount expended by Australia in 2009 to fight the infamous Black Saturday bushfires. 
The fires this year have been extraordinary. As Australia's fire season came around, fires rapidly spread out of control, quickly burning vegetation, forests, and scrubland. Since the fires started intensifying and growing out of control in 2019, experts have pointed to a number of factors. Australian National University Associate Professor Nerilie Abram, who specialises in climate science fields including Geochemistry, Oceanography, Paleoclimatography, and Atmospheric science identified factors involved in an interview, stating:
"The fire season in Australia now starts so early (end of winter) that it overlaps with the fire season in the USA".  She added, " 2019 was Australia's hottest and driest year on record, with this dry year being the third year in a row of intense drought across eastern Australia. Those conditions have set up a situation where our forests and the fuel that burns in these fires are incredibly dry".
The devastation endured by Australia, especially in the territories and jurisdictions along its eastern coast and in the south,  has had a heavy impact on the nation's ecosystems (National Geographic). The recent blazes decimated animal and plant life, with an estimate from University of Sydney ecology professor Chris Dickman placing the animal cost at over 1 billion. According to Dickman, that estimate still doesn't cover the total number of wildlife that has been lost. Dickman explained that, based on earlier work studying the ecological effects of land clearing in New South Wales and given the indirect and direct effects of habitat destruction on animal populations, over 1 billion would be a reasonable estimate.
"Of course, another 4 million hectares have burned in other states in the current fire season." Dickman continued. "We don't have good density estimates for animals in these states that can be reliably extrapolated, so it is very safe and conservative to say that over one billion animals have been killed."
The approximation provided by Dickman factors in reptiles, birds and terrestrial mammals, but doesn't include bats, frogs, fish, or invertebrates. On top of the staggering figures is the fact that Australia plays host to a number of rare, endemic species that can be found nowhere else on earth. Over half of Australia's mammal species are endemic, and this is true to an even greater extent for Australia's reptiles, amphibians, and vascular plants (Australian Department of the Environment, Water, Heritage, and the Arts). Of the many native Australian species, 331, are listed as threatened by Australia's government, according to Dickman. The fires burning across the country only place more pressure on species that are already at risk.
"For some [species], this may mean complete extinction", Dickman asserted opined. "For others it will be another significant reduction in their population size and thus a nudge towards possible future extinction."
Australia's blazes could have effects that aren't just restricted to the country. NASA satellites observed smoke clouds from Southeastern Australia in space. In fact, NASA suggests that the smoke could even circumnavigate the whole planet. While scientists believe global warming to have played a major role in the ongoing fires in Australia, the fire itself could be contributing to changing global climate patterns.
"Forests pull CO2 out of the atmosphere, but when they burn this is released back to the atmosphere again. It is estimated these fires have released as much CO2 into the atmosphere as would normally be emitted by Australia in a whole year." Abram asserted. 
She also expressed her hope for more awareness worldwide, saying "I hope that this moves us and the world in the right direction to start to bring human-caused climate warming under control."
About the Writer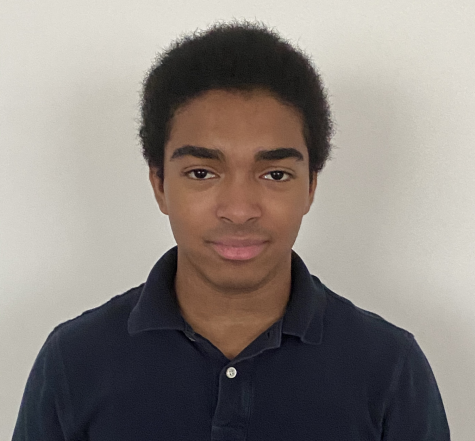 Oliver Sojka, Staff Writer
Beat: Current Events

Oliver Sojka is a senior in ISP. Outside of school, he loves fishing, reading, hiking, and playing games with friends.

Favorite...