Asian Student Association Celebrates Their Roots
With 30% of the school being of Asian descent, it may come as a surprise that the Asian Student Association is only 2 years old. The club was started by 2019 seniors in order to promote Asian heritage and unite Asian students. 
"We want a place for people with Asian roots to have a place to be represented. To share their personal history, their culture, traditions, dress, and food!" says the club sponsor, Mrs. Terese Robichaud. She notes that the club is trying to include all the Asian students, teachers, and staff around the school. In the past, the club has organized events for holidays such as Diwali and other smaller celebrations. The club is run by President Pallavi Battina, Vice President Justin Hui, and Senior Officer Maxwell Yang.
The upcoming celebrations that the club is planning revolve around Chinese New Year.
"A part of our celebrations are going to make a paper dragon, with traditional red envelopes as the scales, the envelopes will also be filled with candy," says Senior Officer Maxwell Yang, in addition to paper lanterns and a horoscope-themed poster. Students can take candy from the envelopes as they pass by, and they can check their horoscope sign and what it means.
"We are also planning to have approved a cart with Chinese snacks and traditional music in the halls," adds Yang. Students will also get the chance to try these traditional snacks and hear traditional music, which the club hopes will educate the students on the Chinese New Year.
Members of the ASA revealed that they too were excited about the celebrations, and in general about what the club was promoting. 
"This club is like my second home, it makes me feel included and helps me learn more about different Asian celebrations and traditions." says senior Abby Gordon when asked about what the club means to her. 
This Chinese New Year celebration appears to be only the beginning of the what the ASA plans to offer. 
"We plan to have bigger events in the future, which needs fundraising and work, but this is a young club with amazing leaders and great plans for the future," says Mrs. Robichaud. Plans to celebrate many other different Asian holidays have been put in motion and the club is trying to bring about as much awareness as possible and to eventually be great in number.
Leave a Comment
About the Writer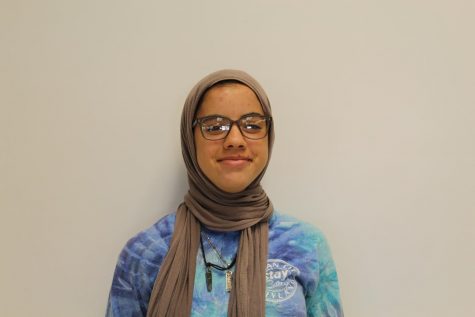 Yasmeen Elkoshairi, Staff Writer
Yasmeen Elkoshairi is a Senior in ISP and this is her first year writing for the Pulse. She enjoys playing soccer, swimming, horse back riding, and loves...