LGBTQ+ Curricula Coming to Maryland Schools
The Maryland State Department of Education (MSDE) will soon require all Maryland schools to include lesbian, gay, bisexual, trans, queer and more (LGBTQ+) civil rights in different types of classes. The change came after a push from state lawmakers who had asked the state department to include lessons of the historically underrepresented communities into schools' curricula. 
On July 29, Democratic Maryland House delegate Eric G. Luedtke, organized a letter which was sent to Superintendent of Maryland schools, Karen Salmon. The letter expressed the importance of expanding the curriculum to add diversity in history based classes. It was then signed by 34 other delegates and 12 state senators. 
In the Washington Post, Luedtke states "These are important stories for our teachers to tell, not only for those students who are themselves LGBTQ+ or who have a disability but so all of our students have a basic understanding of the challenges faced by significant segments of American society." 
The MSDE said that it could not provide information on what exactly the curriculum will look like and whether or not it will only impact high school's curricula or both high school and younger students as well. They have also stated that the changes will most likely take effect in 2021 or 2022.
The supervisor with the Department of Communications for Montgomery County Public Schools, Gboyonde Onijala has spoken on the topic. 
"MCPS intends to not only implement curricular changes in US history and other social studies classes within units about expansion or civil rights and other historical movements, but also to broaden these efforts beyond history classes." Onijala said to the Washington Post. These efforts will include diversifying texts in the new curriculum in English Language Arts, as well as in students experiences such as Physical Education, Health, Fine Arts and World Language. 
Senior Marchwell Kaplan, President of the queer student union club (QSU), has worked very hard in trying to provide a safe space where LGBTQ+ students can meet and discuss their battles with coming out and to learn about their history together. Kaplan has been trying to get teachers and administrators in Poolesville to consider making a LGBTQ+ elective to learn about the history surrounding the underrepresented community.
 "It is extremely important to have these voices be heard especially when these voices have been lost over time." said Kaplan when describing the struggles the LGBTQ+ community face. 
Kaplan also wants the students who fall into the LGBTQ+ community to learn that they are not disgusting and broken, and that they are human and they don't have to be afraid of who they are. 
"It is so important to us to understand that it's not just this thing that happened and that it has been here for thousands of years and teaching that history could make people understand and support us more by understanding that we aren't just here to destroy modern values," Kaplan explained. 
If the changes get approved, Maryland will join at least 4 other states that require public schools to teach lesbian, gay, bisexual and trans history in classrooms. California was the first state to require schools to teach the LGBTQ+ curriculum in schools followed by Illinois, Colorado and New Jersey. 
About the Writer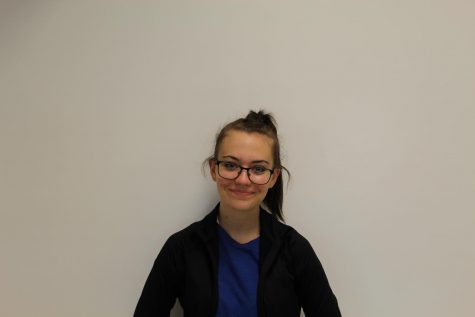 Bailee Benna, Staff Writer
Bailee Benna is a Sophomore in the Independent Studies Program. This is her first year in the Poolesville Pulse and her first year at Poolesville High...