Chorus, band, and orchestra put on Winter Concert
On December 19 at 6:30, the chorus, band, and orchestra put on a concert in the auditorium complete with guitarists and live dancers. Headed by Mr. David Rogoza, the three groups had been preparing for this event since the beginning of the school year.
The concert consisted of the chorus, the orchestra, and ten guitarists who make up the band. The band and orchestra performed five pieces together, and another five pieces were performed by the chorus. Pieces being performed by the chorus included "For Good" a feel-good song from the musical, Wicked, and "Keep your Lambs" which had an unexpected start and finish. Orchestra also had some exciting performances including, "Waltz" which was accompanied by live dancers, and a twelve minute piece being performed by the advanced orchestra.
Mr. Rogoza, who has been at Poolesville for six years, teaches both the chorus and band/orchestra. He is in charge of choosing which songs will be performed and making sure his students are ready in time for the winter concert. When deciding what songs to perform, Rogoza tries to ensure a wide variety and that his students feel challenged. "I do like to keep things fun, interesting. I really want to choose songs that'll fit where we're at skill-wise," said Rogoza.
Performing onstage can often come with stage fright. Each member of the orchestra and chorus have a different way of dealing with that. Theo Brown, an Independent Studies sophomore, performed a solo on the trumpet during the piece, "Rhapsody in Blue." He admits that he often gets stage fright. 
"I just take a deep breath, try not to focus on how I might mess up, and just play the music like I practiced." said Brown. 
He has been playing trumpet for four years and has been rehearsing his solo since September. 
Clare Ntumsi, a Global senior and member of the chorus, deals with her stage fright slightly differently. She takes advantage of singing with a big group, noting that if she makes a mistake, it often goes unnoticed. Wren Manderscheid, a Humanities freshman who played flute in the concert, adds that the blinding lights tend to mask the audience, making it a lot easier to focus. 
While the concert performers don't have any specific pre-concert rituals, Rogoza admits he does like to make sure his students are energized before they perform. 
"I just like to hype them up real quick kinda football coach style, so like 'let's go' get a little loud, be excited. I think if you're not excited to play it certainly dampens the mood." said Rogoza. 
While the main concert date has already passed, Rogoza and his students have planned for an in-school concert on Jan. 8 during periods 3 and 4. Teachers who wish to take their students to the concert simply have to RSVP to an email they have received. If any students are interested in attending, they should notify their third and fourth period teachers.
About the Contributors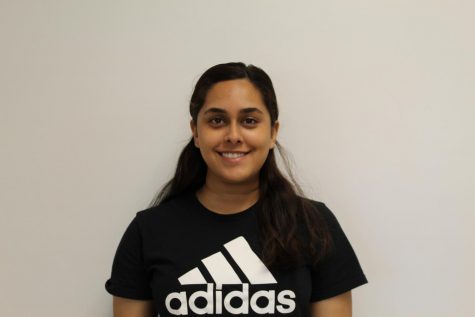 Imaan Shanavas, Staff Writer
Imaan is a Senior in the Humanities program. This is her first year writing for the Poolesville Pulse. She participates in Debate, MSA, and Unicef.

Favorite...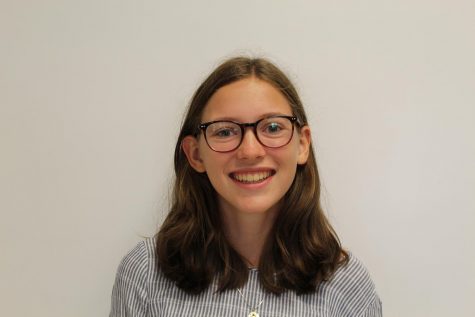 Dora Kreitzer, Editor
Dora Kreitzer is a Junior in the Humanities program. She plays field hockey, swims both for Poolesville and outside of school, and teaches karate. This...