Student ice hockey team seeks further recognition from fans
For the past 3 years, PHS students interested in playing ice hockey have been able to participate in the MSHL, a league that connects students from multiple schools across the state of Maryland. From 2017-2019, PHS students played for the Poolesville/Blake Griffins ice hockey club, but for the 2019-2020 season, students from Poolesville were moved to the DCGW hockey team.
While the hockey team does not play directly through PHS, the team represents the school, and is made up of multiple students from Poolesville, along with Damascus, Clarksburg, Gaithersburg, and Watkins Mill. The team is coached by head coach Arthur Slade, and assistant coaches Michael Manfredi and Brian Clark. They also get help from manager Shoshanah Drake. The team is one of over 50 school-based teams in the Maryland Student Hockey League (MSHL) that's run by Monumental Hockey Club, an organization with close ties to the Washington Capitals hockey team. 
The team plays during the winter sports season with home games at the Rockville Ice Arena and SkateFrederick, and currently has a record of 3-4 in the Montgomery 1 league/conference. (MSHL/DCGW Website)
Although many students don't know about the team, SMCS freshman Stephen Shkeda doesn't think that the school needs to do anything to change that.
"I don't know if the school should bring more awareness." Shkeda says, "It's a small enough school and anybody who actually wants to play ice hockey would have known about this team." 
Shkeda does still want the state of Maryland to make ice hockey an official high school sport, so the DCGW team can play in more games and tournaments. 
On the subject of playing with students from different schools, Shkeda supports it, as he has been excited to play with teammates from other schools since day one, and that hasn't changed. Also, Shkeda's favorite part about playing hockey is his teammates.
"My favorite part about the team is my teammates because I get to make friends with people that play the same sport." Shkeda said. 
In regards to the current season, it is not finished yet, and the team includes many players that go to PHS including Shkeda, freshman Andrew Gean, senior Connor Dorsey, and junior Emily Emmons (the only girl on the team). Emmons and Dorsey both agree that they would love to see more Poolesville fans in the stands before the season ends in early February this year. The team plays students from multiple schools in MCPS, including Quince Orchard, Walter Johnson, and Richard Montgomery.  
About the Writer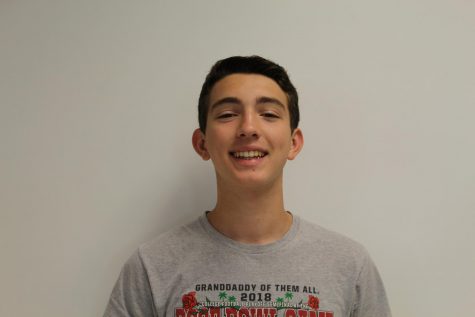 Colin Miller, Staff Writer
Colin Miller is a Junior in the Global Ecology Program. In the spring, Colin runs for the track and field team. He loves the outdoors, and is a huge fan...