Iranian protesters attacked by government
Iran has been engulfed in rolling protests since 2017, with protestors aiming to end tyrannical Iranian policies and remove dictator Ali Khamenei. The protests have led to the regime targeting political dissidents, arresting thousands and killing over three hundred. Protestors have rallied behind the call for greater social and economic freedom, ending many of the policies enacted following the Islamic Revolution of 1979. 
The most recent protests have erupted over the regime's decision to raise the price of gasoline to 15,000 rials per litre, which is approximately 12 cents. The government has also capped the number of litres a driver can purchase to 60.  The government's decision to ration gasoline compounds the feeling of instability in Iran, as Iran's economy has been in freefall since the United States decided to reintroduce economic sanctions against Iran. 
These protests have led to 304 people being killed according to Amnesty International and as many as 7,000 more being arrested. According to eye-witness accounts and videos, many of those arrested have been tortured.  Of the 304 who have been killed, the UN says 12 were children, including Mohammad Dastankhah; a 15 year old killed while walking to school. 
The regimes killing of protestors have sparked condemnation from many in the United States. US President Donald Trump has taken actions during his administration to weaken Tehran while voicing support for the protests in Iran. Last year the United States left the Iran Nuclear deal which was the first step of the US reintroducing sanctions against Iran. These sanctions have crippled the Iranian petroleum export market, cutting Iranian oil exports by more than 80%, according to Reuters. Democratic candidates for President have also voiced support for the protests in Iran, with Mayor Pete Buttigeg tweeting "I applaud the bravery of the Iranian protestors."
 Furthermore, the European Union's (EU)  parliament has voted to condemn Iran for violently cracking down on protestors. According to the Jerusalem Post the EU parliament voted in favor of a resolution which acknowledges that Iran has "disproportionate means and force against protestors". International condemnations towards the country have moved to isolated Tehran, in efforts to force them to change their tactics. 
On the other end, the pro-Iranian terrorist organization, Hezbollah, besieged the US embassy in Baghdad. Hezbollah terrorists dispersed shortly after the US military deployed 400 Marines and air support to reinforce the embassy's security. Anti-government protesters in Baghdad accused the government of playing favorites, for not cracking down on pro-Iranian crowds. The criticism comes as Iraq surrenders more of its autonomy to the Iranian Mullahs, according to the New York Times, with Iranian Sunni Muslims making up the majority of protesters in Iraq.
About the Writer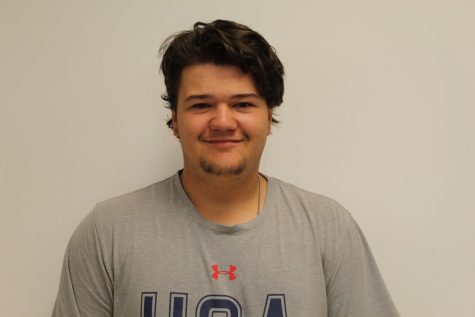 Connor Dorsey, Staff Writer
Connor Dorsey is Senior in the Independent Studies Program. He is the owner and founder of Dorsey Umbrella LLC, and plays baseball and hockey for Poolesville.

Favorite...