Wrestling team reinvigorated by new members
Last year, the wrestling team was without any female members after spending the 2016-17 and 2017-18 seasons as a coed team. This year, thanks to juniors Maddie Montemurro and Sadie Cowger, and sophomore Chloe Maher, the team has female members again. 
Due to a lower number of girls on school teams, the females compete with the males and scoring between the two genders is combined. However, for the states and regional competitions, there is a seperate female division.
Montemurro said, "I wanted to be a manager and [Tim] Tao, our coach, convinced Chloe [Maher], Sadie [Cowger], and I to wrestle because they started a separate girls regionals and states. I really don't mind wrestling with the guys because they don't make it awkward. They are good at explaining the moves when I don't understand them and they're just really fun to be around."
The girls have impressed many of their male teammates this year. This season is the first time all three girls have been on any wrestling team, and they have proven to be fast learners under the guidance of  some of the teams more experienced wrestlers. They haven't won all of their matches, but they are working extremely hard at every practice to improve. At the Warriors' Battle in the Boro, Maher took home 7th place in the 107-113-pound division.
Senior captain Elias Izmirlian noted,  "Losing Alex Carbonell, who was a big leader for the team, was really strange for us. I feel like us seniors, especially Xavier Kresslein, have really stepped up for us. I've really enjoyed watching the girls take on the challenge this year with joining the team and wrestling all the guys. They're doing a great job and I respect them a ton for it."
While some teams would see the loss of former state champion Alex Carbonell as an excuse for a poor season, the team is looking to find the same success this season. Senior captains Xavier Kresslein, Colin Savage, Jacob Zeranski, and Izmirlian have been fulfilling their duties with their leadership on and off the wrestling mat. Kresslein took home first place in his weight class at the Warriors' Battle in the Boro, while Savage and Zeranski took home second and fourth place in their weight classes.
So far, the team has won all four of their meets. Two convincing wins over Rockville and Whitman began their season with a third, closer matchup against Quince Orchard falling in their favor. They crushed Seneca Valley, beating them by a score of 78-6. They will travel to Northwest to take on the Jaguars after winter break on Jan. 8th at 6:15 pm. 
They hope to do as well as last season, when Alex Carbonell took home a state title for the team. It has been a difficult transition for the team, as Carbonell was a long time captain and leader for the team. This year's captains, Xavier Kresslein, Colin Savage, Jacob Zeranski, and Izmirlian, have worked to fill the void left by Carbonell in terms of leadership at practices and matches. 
About the Contributor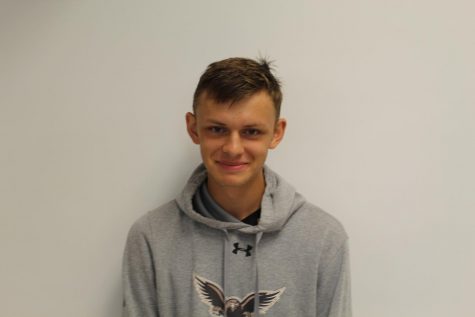 AJ Poore, Staff Writer
AJ Poore is a Senior in Project Lead the Way program. This is his first year writing for the Poolesville Pulse and he is excited to begin writing for the...