Navy looks for potential recruits with virtual reality simulator
On the morning of Nov. 14, students and parents noticed an elaborate contraption in the corner of the student parking lot. This contraption was a virtual naval simulator that the U.S. Navy brought. The navy uses the simulator as a recruitment tool for students. They travel throughout the United States to different high schools. Students not only participate in the simulator, but also perform a variety of exercises and have the opportunity to ask Navy soldiers questions about their experiences. The event was organized by assistant school administrator, John Butler, who is a veteran himself.
The simulator is virtual reality. Each student who participates in the simulator is given a mission, which is to rescue Navy SEALs trapped behind enemy lines. Students wear a vest and virtual reality goggles and are given a set amount of time to complete their mission. The simulator operates on a point system. 
Humanities junior, Lucy Mao who completed the simulation feels that the recruitment tool is very effective. 
 "It's better than someone just standing in front of the room talking to you about what they do because obviously you're not going to get the same amount of insight," said Mao.
 Mao is interested in aviation and felt that this simulator increased her interest in going to the military.
Global Ecology senior, Avery Groeninger was very excited to participate in the simulator as she is passionate about going into the military. As someone who is going through the college application process, she noted that she greatly benefited from this experience. Groeninger is currently interested in both the Navy and Air Force. They first attracted her attention when she was searching for top engineering programs and found that the Air Force Academy has one of the best in the country.
Groeninger recalled her time at the Academy Introduction Mission at the Coast Guard Academy where she experienced a week of Academy life.
 "During the week I realized that being at an academy was what I wanted to do, as the high pressure situation allowed me to reach my full potential." 
While she was not able to participate in the VR simulator itself, Groeninger participated in the pull up challenge and spoke with various sailors about their lives in the Navy. She cites the opportunity to hear various perspectives as being helpful in trying to decide where her future lies. 
About the Writer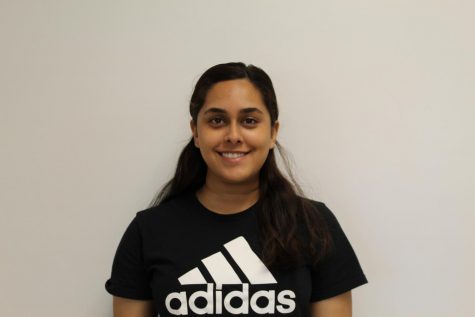 Imaan Shanavas, Staff Writer
Imaan is a Senior in the Humanities program. This is her first year writing for the Poolesville Pulse. She participates in Debate, MSA, and Unicef.

Favorite...