ACT will soon allow students to retake specific sections of the exam
Beginning next September, students who take the ACT will have the option of retaking individual sections of the exam for an improved score rather than having to retake the entire test. The goal of this change is to provide students with more opportunities to demonstrate their academic testing ability. While there is not a set fee for retaking sections of the ACT yet, it will be cheaper than retaking the entire test.  
These new changes are being made to benefit students in a variety of ways. With the ACT costing a minimum of $52 per test, having to retake the entire test multiple times can be a financial concern for test takers and their families. However, at the moment, retaking the entire test may be a necessary step for students in order to increase their scores and their chances when it comes to college admissions. According to ACT research from 2016, students who retake the entire test increase their score by 2.9 points on average.  However, retaking the entire test can be unnecessarily repetitive for students who will consistently score strongly on certain sections over other sections. Taking the ACT is a three hour long time commitment that can be exhausting for test takers, causing them to perform worse on later sections. By retaking specific sections, students can showcase their true abilities without being held down by the experience of sitting at a desk for hours. 
If I was given this option of being able to retake sections of the ACT, I would definitely have taken advantage of this opportunity. After attempting practice tests on both the ACT and the SAT and seeing a stronger performance on my SAT, I never considered actually taking the ACT exam, but I can see how this new change would have strongly swayed me towards the ACT. Like many test takers, I strived to get every point I could, so this new implementation would have provided me with the chance to do so. However, long term, I wonder whether colleges will begin to have higher expectations for students who decide to take the ACT due to the fact that they have the opportunity to boost their score.  
After hearing about this new change, senior Clare Ntumsi had similar worries saying "It's going to make it harder because colleges are going to expect you to get a 36 because if you're going to retake these sections you should be aiming for a 36." 
So while the long term effects of this change are unknown for now, students in upcoming years may want to consider taking advantage of this new change to the ACT.
About the Writer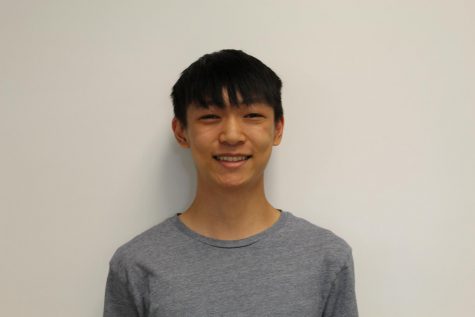 Justin Hui, Staff Writer
Justin Hui is a Senior in Humanities and this is his first year writing for the Pulse. He has a Yorkie-Schnauzer Mix named Cocoa who loves watermelon and...