First pool with 360-degree view of London designed by Compass Pools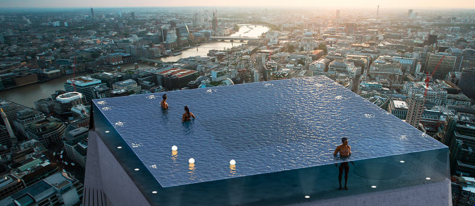 The construction of one of the most complicated pools will begin in 2020 in London. The pool will be a rooftop infinity pool with 360-degree views of the London skyline. The plan will be for the pool to contain 600,000 liters of water on top of a 5 star- 55 story building. Under the pool there will be transparent sides and floors so that visitors can look into the water. 
To enter the pool there will be a spiral staircase that rotates and rises through the water to preserve the elegance without a staircase on the side of the building. "We faced some quite major technical challenges to this building, the biggest one being how to actually get into the pool," said Compass Pool's swimming pool designer and technical director Alex Kemsley. "The solution is based on the door of a submarine, coupled with a rotating spiral staircase which rises from the pool floor when someone wants to get in or out — the absolute cutting edge of swimming pool and building design and a little bit of James Bond to boot!" 
The water will be heated using waste energy from the buildings air conditioning system. The pool will contain a built-in anemometer to monitor wind speed and will be connected to a computer-controlled building management system that will regulate the temperature and to ensure that the water doesn't come out and spill onto the streets. 
About the Writer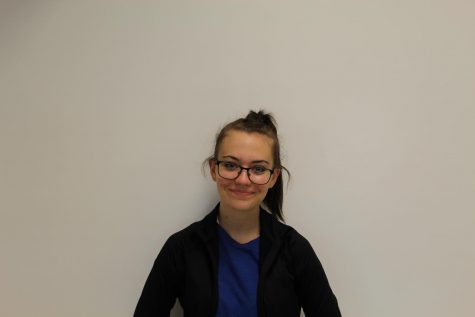 Bailee Benna, Staff Writer
Bailee Benna is a Sophomore in the Independent Studies Program. This is her first year in the Poolesville Pulse and her first year at Poolesville High...