Google bets that the future of gaming is in the cloud
Stadia is Google's next ambitious project, promising to bring 4K streaming video gaming to a slew of devices without the need for gaming hardware. While cloud-based gaming is not a new idea, there have been a number of issues, mainly limiting the amount of latency from servers to screens. 
Stadia is set to launch on November 19th and allows gamers to play anytime, anywhere, as long as they have a device with internet access. It utilizes an internet connection in order to connect to Google's servers where it then renders games using AMD GPUs (Graphic Processing Units), 16 GB of RAM(Remote Access Memory), and custom Intel x86 processors clocked to 2.7 GHz(one GHz is equal to one billion wave frequencies). In comparison, many Chromebook processors are clocked at 1.6 GHz,  a 1.1 billion wave frequency difference. In short, Stadia will be able to run and process game data much faster than the average laptop. Google has also stated that Stadia will work on a minimum WiFi connection of 5 Mbps at 720p and 60 frames per second. The maximum graphics Stadia is able to display is 4K HDR video at 60 frames per second for connections of 35 Mbps or better; Google has also stated plans to scale up to 8K HDR video at 120 frames per second in the near future. 
Stadia will initially launch with two prices: Stadia Pro will cost consumers $9.99 a month, while Stadia Founder's Edition will cost $129. Stadia Pro, in addition to access to Google's servers, comes with the option to receive free games released regularly and exclusive discounts on select games. Stadia Founder's Edition adds a controller, a Chromecast Ultra, 3 months of Stadia Premium, and a Buddy Pass, which allows the purchaser to share their premium pass with someone else for 3 months. Stadia's game library includes over 31 select games from various companies, such as Square Enix, maker of the Tomb Raider trilogy and Rockstar, maker of the Red Dead Redemption series. 
When asked if he would buy Stadia on release day, freshman Lukas Bocek, a member of the Video Game Club, stated, "I think I would because it's a very interesting idea that people would be able to connect without having to pay for such extreme hardware, since graphics cards can run up to $500." 
Bocek also sounded support for cloud-based gaming, stating how " it's just much easier and [games are] transferable much easier." 
Similar cloud-based gaming services, such as PlayStation Now, which launched in July 2014, will be in direct competition with Stadia. Like Stadia, PS Now costs $9.99 per month, but in contrast to Stadia, it offers discounts for longer subscriptions, costing $24.99 for 3 months and $59.99 for a year. PS Now also works on a minimum of 5 Mbps; however, PS Now has a max resolution of 720p, with surround sound not supported. 
Stadia will release in 14 countries on November 19th, starting with the US, Canada, the UK, Ireland, France, Germany, Italy, Spain, Netherlands, Belgium, Denmark, Sweden, Norway, and Finland. 
About the Writer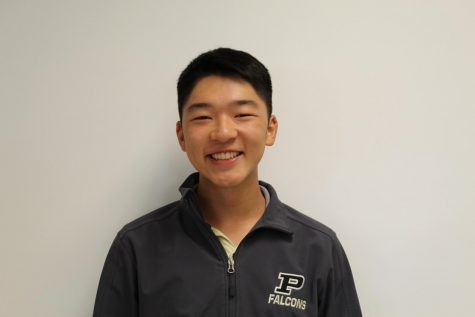 Daniel Tuan, Staff Writer
Daniel Tuan is a Senior Humanities student and in his second year writing for the Poolesville Pulse! Daniel has performed piano at various venues, such...