MCPS declares removal of JSTOR
In late Sept. 2019, it was announced that JSTOR would no longer be available beginning Oct. 2019. JSTOR is a database that contains a wide variety of digitized scholarly articles.
"I was frustrated and kind of scared because it was the one place I knew I could get all of my sources from for research." said senior Geraldine Guzman, who is currently working on a project for her AP Research class.
When the news was first announced there was not much information on why the decision to remove JSTOR had been made. According to Montgomery County Public Schools' website, JSTOR is in violation of the Children's Internet Protection Act, or CIPA. 
"The majority of the JSTOR problem is coming from certain articles that the company will not remove from their contract" said Ms. Michelle Hunsicker-Blair, the librarian at PHS. 
This meant that the contract had to be terminated and JSTOR could no longer be used as a database for students in Montgomery County. However, students at Poolesville are not to worry, because Ms. Hunsicker-Blair has found an alternative. She is currently in the process of getting a new database approved for PHS. Although ProQuest 5000 is more expensive, it provides students access to extensive journal articles as well as the most recent issues of a myriad of different magazines, from Golf Digest to Seventeen. Students, while mourning the loss of JSTOR, are optimistic about the arrival of the new database.
 "We're all so used to JSTOR and we've been using it forever, but I'm sure the new database will do what we need it to do," said senior in the Humanities Program, Hannah S. Kim.
All internet decisions concerning MCPS are made by the Office of the Chief Technology Officer.
According to the MCPS webpage on Cybercivility and Cybersafety, "The Internet is a fabulous resource for education, entertainment, and more. But the Internet is not regulated or controlled by any one entity. So parents and schools have a responsibility to educate children about its safe and appropriate use." This includes taking steps to protect and secure students' data when using online digital tools (ODTs) such as websites and apps for educational purposes. For example, if a student enters payment information on its school account using a school computer and gets their identity stolen, the county can be held responsible since they were in charge of that student during that time. For this reason, MCPS has strict policies in place to prevent potential situations like this from happening. 
While MCPS does its best to make sure it is in a data sharing contract with all its vendors, at the end of the day, the resources of the internet are endless. It is impossible for MCPS to enter into an agreement with every single tool online. This is why MCPS also has a set of guidelines both staff and students should follow when deciding which online tools to use in the classroom. The guidelines can be found on the MCPS website.
About the Writer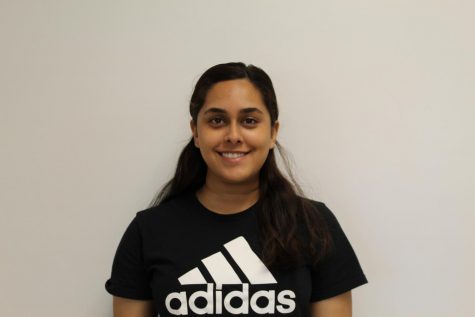 Imaan Shanavas, Staff Writer
Imaan is a Senior in the Humanities program. This is her first year writing for the Poolesville Pulse. She participates in Debate, MSA, and Unicef.

Favorite...