County council introduces new measure on vaping, e-cigarette
On Tuesday, Sept. 17, 2019, the Montgomery County Council held a meeting in Rockville, where a new policy on e-cigarettes was introduced. E-cigarettes, according to drugabuse.org, include any battery-powered devices that are used to inhale aerosols. These include vaporizers, JUUL cartridges, electronic hookahs, and others. E-cigarettes are all characterized by their inclusion of a heating apparatus, a mouthpiece for the user, a power source, and a chemical liquid solution. Many of these devices contain nicotine (NIH). The county aims to curb the impact of such devices on young adults and adolescents with Bill 29-19, which was sponsored by Councilmembers Craig Rice and Greg Albornoz (wamu.org). Dr. Travis Gayles, MD, PHD, Montgomery County Health Officer and Chief of Public Health Services, expressed his support for the bill in a correspondence with the Poolesville Pulse.
"Science has shown that early exposure to nicotine can cause impairment of brain development, particularly [in] the prefrontal cortex, an area that is important for executive function, decision making, and emotional regulation."
The bill itself includes a zoning amendment known as Zoning Text Amendment 19-06, which bans manufacturers of e-cigarettes from distributing them to retail stores within a half mile of a middle or high school (montgomerycountymd.gov). Stores classified as vape shops would not be allowed to operate within any Montgomery County middle or high schools (montgomerycountymd.gov). The county has already made it illegal, with a bill passed on October 1st, for retailers to sell electronic smoking  products to Montgomery County residents under 21 years old (Gayles interview). There is an exception for active duty service members over 18 years old (Washington Post). Some vape shop owners have voiced their distaste for the zoning amendment (nbcwashington.com). Mr. James Etheridge, head of the security team at Poolesville High School, provided his opinion on the policy:
"To me, raising the age or requiring a distributor to sell his/her products further down the block is merely smoke and mirrors, you can enjoy the pun." Etheridge opined, before adding "The key to solving this problem, especially with young people, is to continue to educate them with honest dialogue about the dangers of this new indulgence."
The introduction of the new policy comes amid frequent media updates on what is reported to be a vaping epidemic.  According to the Center for Disease Control, 1,888 cases of e-cigarette related lung injuries have been reported in 49 states. 37 deaths have been confirmed in 24 states as of October 29, 2019. Both Dr. Gayles and Etheridge weighed in on the subject.
" The vaping related illnesses include significant respiratory distress and illness" stated Dr. Gayles.
Etheridge said " I do agree that overall vaping is on the rise[,] possibly due to misinformation".
A public hearing for the bill is scheduled for 7:30 pm on November, 5, 2019.
About the Writer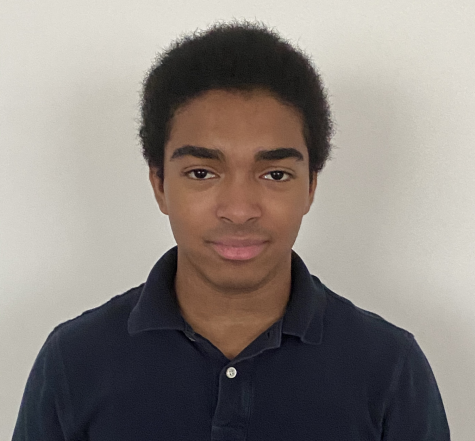 Oliver Sojka, Staff Writer
Beat: Current Events

Oliver Sojka is a senior in ISP. Outside of school, he loves fishing, reading, hiking, and playing games with friends.

Favorite...