Falcon Independent Time mandates improvements for student wellness
The idea to incorporate Falcon Independent Time (FIT) was introduced during the 2018-2019 school year by the student Instructional Leadership Team (ILT) representative; the primary focus of FIT is to decrease the stress of students and to ultimately help them improve in their classes. It has become a feature of Poolesville High School culture, occurring once a week on a rotating schedule of days and class periods. New principal Mark Carothers has stated that he wants to develop the FIT period, and offer more activities and workshops during FIT to make it more productive and refined. 
It is fairly well-known that high school students experience large amounts of stress. A study from New York University has found the primary causes of stress being school work and school-related activities, making the introduction of FIT a justified installation in the Poolesville community.
FIT is now solely a 45 minute period incorporated into the school day during which students are expected to work quietly, make up tests and classwork, and generally use their time to their advantage. Social studies teacher, Mr. Eugene Stanton, says that he has seen improvement in his students' work after the introduction. "I've actually seen some more work being turned in," he says. "It makes me feel like it's working." Mr. Stanton explains that, for the most part, he sees students doing the work that they should be doing during FIT. 
Mr. Clayton Traver, an English teacher, states that while he has not seen any explicit improvement, he believes it has helped with the stress levels of students. "I do feel like in some ways, I've seen student stress alleviated." 
To two teachers, the introduction of FIT has helped student life, even if it is not increasing class performance. "Right now, I kind of like the way that it works, because it gives us all a choice," Stanton says. In the way that FIT works right now, I believe that the choice is what makes FIT most productive. The purpose is to destress, and it makes sense to allow students to do what they feel will help them do so. Whatever students or teachers need to work on, they can work on; however, there is more that could be done to increase the functionality of FIT.
The 45 minutes that FIT offers has the potential to offer programs to benefit students. Holding workshops and seminars during FIT period could be more advantageous to students than it is already proving to be. Ideally, these workshops would always be optional, and would help students come up with plans to manage their time better, teach skills such as coping with certain life events, or offer guided mindfulness. Each student has individual needs and different methods of relieving stress, and hosting scheduled seminars or activities catered towards those differences could be a productive use of the time allotted to FIT.
The idea of adding wellness-based activities is one that is relatively new, but based on reports from schools that have introduced them, the programs are well received. These programs extend beyond the school building as well; into the personal lives of students. Teaching life skills, like healthy coping mechanisms, gives students the opportunity to apply those skills outside of the classroom. Student stress often comes from outside sources and wellness programs in schools should cater towards that idea. 
Of course, the use of FIT time should be decided by the student, but in order to really accomplish the goal of reducing stress in students, mental health and life skills should be the focus of FIT.
Leave a Comment
About the Writer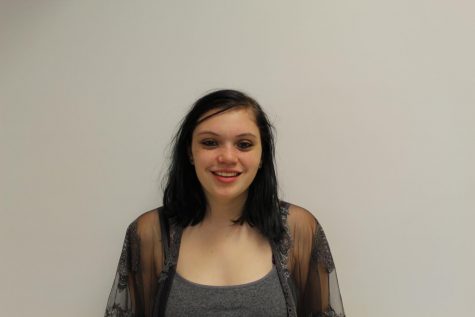 Grace Carter, Staff Writer
Grace Carter is a Senior in Global Ecology. This is her first year writing for the Pulse. Outside of writing, she enjoys singing and playing bass.

Favorite...