Proposed Maryland polystyrene ban would be first statewide ban on foam containers
On Tuesday, March 12, the Maryland State Delegation voted 97-38 in favor of a proposal to ban polystyrene food containers. On Jan. 18, 2019, Maryland House Bill 109 was first introduced (LegiScan.com). The bill is aimed at reducing polystyrene pollution by banning individuals, businesses, and schools from selling or providing expanded polystyrene foam food and drink containers (USA TODAY). The bill still awaits the approval of Maryland Governor Larry Hogan. If passed, Bill 109 would mark the first statewide ban in the nation on polystyrene foam food and drink containers (USA TODAY). According to WBALTV, Delegate Brooke Lierman, who sponsored the bill, said:
"It may feel like a small step to take this one form of really insidious plastic Styrofoam and start with that just here in the state of Maryland, but it is a big step because (Maryland) will be the first state to ban a major form of plastic in America."
Polystyrene itself is a thermoplastic material made from the monomer styrene (EPA). It has a variety of uses, including in insulation, furniture, manufacturing, food containers, and even toys. When heated polystyrene products can release styrene, which, according to the Occupational Safety and Health Administration, can have a number of negative effects on people who come into contact with it. These include irritation of the skin, eyes, and the upper respiratory tract, as well as gastrointestinal effects, depression, headache, fatigue, weakness, and minor effects on kidney function. Styrene can be absorbed through the skin by contact, or inhaled. There has been evidence linking styrene to cancer in humans. It has been known to cause tumors in laboratory animals (Occupational Safety and Health Administration).
Polystyrene often pollutes the environment in the form of EPS (expanded polystyrene foam) food containers and cups, which is a significant problem for marine ecosystems. (cleanwater.org). EPS products that are thrown onto the ground as litter tend to end up in bodies of water. Ashley Van Stone, Executive Director of Trash Free Maryland (Trash Free Maryland), commented on EPS foam's prevalence as a problem for the state of Maryland, saying:
"Recently we have been advocating against the use of Expanded Polystyrene (EPS) Foam foodservice products. Since 2014, 702,017 EPS foam containers have been removed from the Baltimore Harbor alone. EPS foam comprises 25-40% of the trash, by volume, pulled from the Anacostia River before it was able to reach the Chesapeake Bay and 10-40% of the litter collected during stream cleanups."
What makes polystyrene foam products such a significant problem is the fact that they take a very long time to break down. According to Clean Water Action, polystyrene and other plastics photodegrade, meaning they break down into smaller and smaller pieces over time. Van Stone also described the dangers presented by this aspect of polstyrene's nature.
" The fragile nature of EPS foam causes it to break into millions of tiny pieces upon entering our environment, making it nearly impossible to successfully remove from our waterways. EPS foam can rarely be recycled and municipal curbside collection of EPS foam in Maryland is nonexistent. Once EPS foam becomes part of the waste stream, it commonly gets washed or blown into our storm drains and rivers, where it absorbs 10 times more pesticides, fertilizers, and chemicals than other kinds of plastic, increasing exposure to toxins for marine life." Van Stone said.
EPS foam's high absorbency, as evidenced by Van Stone's claims, can be a huge problem. In Maryland, such a pollutant poses a serious risk to the health of the Chesapeake Bay, which is quite fragile (Chesapeake Bay Foundation). Overall, the bay has seen improvement since the '80s (ecoreportcard.org). However, the Chesapeake Bay has seen a decline in quality, according to the Chesapeake Bay Foundation. The bay's 2018 State of the Bay report card was a D+, representing a loss in quality in comparison to 2017's report for the bay, which was a C. According to the CBF, abnormal weather conditions contributed to an increased presence of nutrients and debris into the bay.
Alongside the problems of trash and increased nutrients levels in the Chesapeake is another big actor: reduced federal support. The Environmental Protection Agency plays an active role in regulating certain pollutants, like PCBs (Polychlorinated biphenyls). According to EPA employee Patrick Foley, the agency also researches of plastic pollution. In early 2018, the Environmental Protection Agency saw an overall reduction in workforce size by 8% (Washington Post). In both President Donald Trump's proposed budgets for 2019 and 2020, the EPA would experience substantial budget cuts. The 2020 budget proposal calls for a 31% cut to the EPA's budget. Mr. Foley provided his position on the matter.
" My personal opinion is that the budget cuts are having a demoralizing effect on USEPA staff.  The [proposed] cuts are also having a practical impact limiting the amount and type of work that USEPA staff can do especially in specific areas hard hit by budget cuts." Foley said. He also expressed his opinion the proposed foam ban, commenting, "My opinion is if more states pass bans similar to the polystyrene ban passed by Maryland, the effect would be to reduce the non- biodegradable waste load on municipal solid waste streams as well in our oceans, waterways, and roadsides.  I personally think it would be a great positive step forward."
About the Writer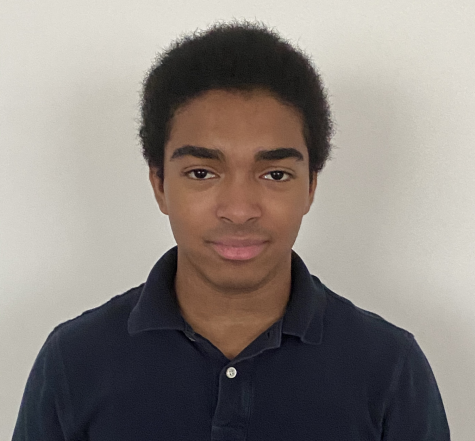 Oliver Sojka, Staff Writer
Beat: Current Events

Oliver Sojka is a senior in ISP. Outside of school, he loves fishing, reading, hiking, and playing games with friends.

Favorite...