MCPS is Extending the School Year
On Feb. 20, 2019, MCPS announced that it would extend the school year. This results from MCPS closing for more than the three days allowed for days off for the 2018-2019 school year. The county has identified June 5, 2019 as the first make-up instructional day. April 17, April 18, and June 14 have been marked as other viable make-up days options. The choice MCPS has had to make is the direct result of a series of school closures due to weather, namely because of heavy snow. Despite already being only four days, it is now a possibility that spring break may be shortened if there are any more snow days.
The reduction of spring break as a possibility and the extension of the school year have some students thinking about the topic of breaks and school scheduling.
"Although [it is] nice to have a few days off once in a while, we've had to rush through some of the material, because the teachers need to get through the curriculum before AP exams… other than that, snow days serve as a kind of reprieve, especially considering that spring break is so late this year," voices Junior Maria Hancu.
There is some controversy surrounding the scheduling itself. In 2016, Maryland governor Larry Hogan issued an executive order stipulating that public schools in the state start no sooner than Labor Day, while also ending no later than June 15. Some argue that this has made MCPS' schedule inflexible.
"Instead of forcing us to start late and end early, they [MCPS] should postpone the beginning of summer [vacation] until late June. This would allow for more flexibility as far as snow days, and may give us extra time for winter break," suggests Hancu, who has previously been schooled in New York, of which she praised the longer winter break.
Controversy surrounding Governor Hogan's order has existed since it was issued in 2016. However, there has been renewed controversy since January 18, 2019, when Maryland Senators Nancy King and Paul Pinsky introduced a bill known as Senate Bill 128. The bill would allow Maryland's local school boards to organize their own school calendars. According to the Washington Post, Governor Hogan publicly declared opposition to the bill on social media platform Facebook, where he said:
"Partisan legislators are once again trying to turn back the clock on the progress we have made by pushing legislation to stop our efforts to start schools after Labor Day."
On Tuesday, February 12, The Maryland Senate voted 31-13 in favor of Bill 128. Governor Hogan has put forth his intention to put the bill to a referendum, in order to have Marylanders cast their votes on it.
About the Writer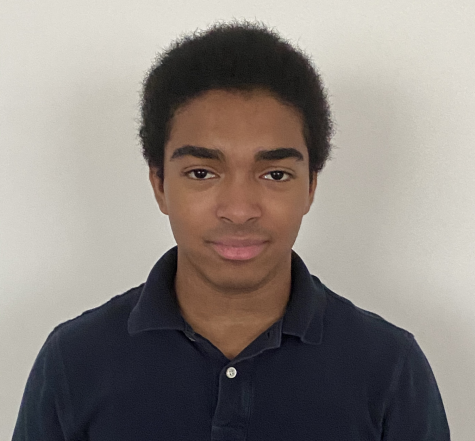 Oliver Sojka, Staff Writer
Beat: Current Events

Oliver Sojka is a senior in ISP. Outside of school, he loves fishing, reading, hiking, and playing games with friends.

Favorite...