Poolesville's deteriorating building must be fixed
*Opinions expressed in this article represent the views of the editorial board and not necessarily that of the school population or administration.
The 2019-2024 MCPS capital budget allocated money to many new projects, primarily schools that are overcrowded. However, it also removed Poolesville High School from the current renovation list, ensuring that Poolesville won't receive money until at least 2024. This has caused concern from Poolesville because the school is outdated and has potential health problems that aren't being addressed by MCPS.
There are currently many health problems present at Poolesville High School- such as asbestos, rusty pipes, and poor water quality. On top of that are the infrastructure problems including leaky ceilings, narrow hallways, and a poor layout that all disturb the everyday activities of students. There is rust, chipped paint, missing ceiling tiles, and brick dust everywhere that, although aren't harmful, show the deterioration of the school.
One of the main problems facing Poolesville is the asbestos that is in some classrooms. There are already stickers up in some classrooms warning about encapsulated asbestos in the ceilings. This still hasn't been enough for MCPS to at least have the asbestos removed. Asbestos can take more than 20 years to actually cause problems, but there is no way to get it out of your body once it is present, making long term exposure a serious threat. Asbestos builds up in the lungs, eventually causing mesothelioma and is the number one cause of occupational lung cancer in the United States. Almost every country in the world has banned asbestos for this reason, but the United States hasn't.
However, these problems have been deemed unimportant by MCPS, who has barely addressed these issues that Poolesville students and staff face. Instead, they are funding 38 other schools renovations and construction over Poolesville High School, including Whitman, Seneca Valley, and the opening of two new high schools. Their main focus with these renovations is to fix issues with overcrowding, and although this is a major problem facing Montgomery County, it's causing outdated schools like Poolesville to be ignored. There are three high schools in Montgomery County that were last renovated before 1980: Poolesville, Damascus, and Wootton, all of which have large infrastructure issues but are being overlooked because they aren't overcrowded. Even in the superintendent's recommendations for the FY20 budget allocates money to Poolesville, but the county council still hasn't decided to give Poolesville any funding.
While understandable that MCPS wants to focus their funding on overcrowding since there are many schools that don't have enough classrooms to hold students, this doesn't mean that health risks should be ignored in the way they are right now. No matter what the focus of MCPS's renovations are, this shouldn't mean that students need to spend more than six hours a day in an unsafe building.
If only schools that are overcrowding are going to be funded, Poolesville should still be considered for this list because, as of 2017, Poolesville has gone over its capacity of 1170 students. This coupled with the narrow hallways and design issues, such as the intersection near the gym hallway, make Poolesville feel enclosed and overcrowded. However, there are still many schools in Montgomery County that are hundreds of students over their capacity.
The Montgomery County Capital Budget website has a listing for Poolesville as being "active" and "under construction," despite no construction being done currently. However, Poolesville will be receiving no money until at least 2025. Even then it is unlikely because MCPS has announced that Seneca Valley is planned to be the last full rebuild for the time being because of the cost and time it takes to build an entire school. This leaves Poolesville with very few options other than continuing to raise this issue with the Montgomery County Council. There are already many students at Poolesville that have attended public forums in order to appeal to MCPS and attempt to gain funding but this has clearly been unsuccessful.
At the very least, it is imperative to fix the asbestos and water quality issues in this building. However, the remaining unaddressed problems, both in safety and quality of life, must eventually be addressed, ideally through a major renovation or brand new school building.
View Comments (1)
About the Contributor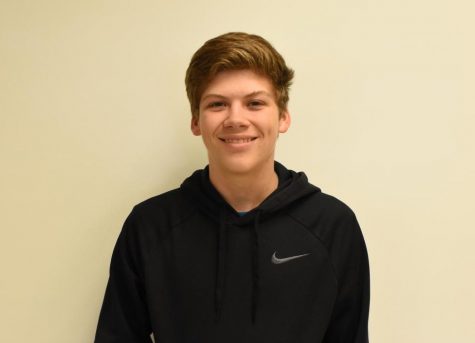 Kobey Davenport, Staff Writer
Kobey Davenport is a junior in the Humanities program. This is his first year writing for the Poolesville Pulse and he's very excited to be able to write...