For the first time in MCPS history, the school board is all-female
On November 6th, 2018, the Montgomery County Board of Education was held.
The results of the races were released on Election Day. Karla Silvestre won the At-large seat by 51%. Judy Docca won over 50% of the votes in District 1. In District 3, incumbent Patricia O'Neill defeated Lynn Amano with 63% of the vote. In District 5, Brenda Wolff went unchallenged.
With eight women- Jeanette Dixon, Silvestre, Docca, Wolff, President Shebra Evans, Patricia O'Neill, Rebecca Smondrowski, and Student Member of the Board Ananya Tadikonda, this marks the first time in MCPS history that the Board of Education is composed entirely of women.
The BOE consistently featured more men than women since its foundation in 1817.  It wasn't until 1920 that a female was appointed to the Board. Since then more women have been elected to Board positions, with MCPS records showing an even mix of men and women by the late '90s. Of the new change that has taken place in the Board, Tadikonda said:
"This is the first time the school board has been all women. It's also the first time an African American has been BOE president", referring to President Evans, who was elected to her first four-year term in November 2016.
Tadikonda lauded the change, stating,
"I think there is increased confidence and courage in women to run for elected office – which is definitely great progress! We do have to remember, however, that other elected bodies like our county council still only have one woman… I think this says a great message that women can run for office just like their male counterparts. This is an especially important message in this era, and hopefully will permeate to the generations of students who come through our system."
A common theme present within the Board is educational experience. Every member of the Board has had experience in the educational system, as PTA members, local educational policy leaders, teachers, or part of school administration. The Poolesville Pulse reached out to Mrs. Evans for her opinion on this, as well as on the Board's current composition. Evans said:
"The value of having had the PTA experience means there's a familiarity being a strong voice for the students, teachers and families they [the Board members] represented. The priorities of each PTA may have varied, but the objective to find solutions that would positively impact student outcomes for success in college and career was a constant theme."
Of the Board, Mrs. Evans said "The current composition reflects the rich diversity of Montgomery County. We are African American, Latina, Asian, and White. It should send a powerful message to our students about who can be leaders…each person has a unique perspective and a commitment to ensuring each student has what they need to thrive in whatever career they choose."
In addition to this, Mrs. Evans talked about her experience on the Board, and shared a message for students.
"I was elected in November of 2016. Served as Vice President from December 2017 until December 2018 and recently elected as President. It's been a little over a month and great thus far. The power lies in the body and not in an individual, but as president I preside over all meetings, represent the views of the board in all correspondence and communication, sign authorized or approved contracts and other documents on behalf of the board and other duties as assigned by the board." she said of her time on the Board.
About the Writer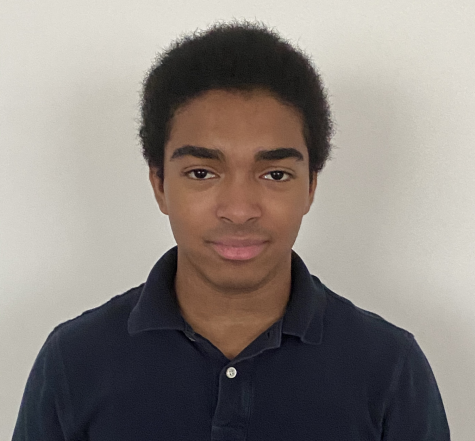 Oliver Sojka, Staff Writer
Beat: Current Events

Oliver Sojka is a senior in ISP. Outside of school, he loves fishing, reading, hiking, and playing games with friends.

Favorite...