Powderpuff football game kicks off support for WUMCO
Poolesville High School joined forces with WUMCO to raise money and bring in canned goods from the Powderpuff flag football game, which kicked off on November 14th at 3:15 pm. This PHS tradition features senior girls squaring off against junior girls in a game of flag football while upperclassmen boys, dressed as cheerleaders, cheer them on and select football players coach from the sidelines.
Unlike tackle football, the girls in flag football stop their opponents by pulling flags off opponent's belts. Any rough plays were monitored by head football coach Dave Murray and head baseball coach Stephen Orsini, both of whom were referees in the game.
Twenty-two seniors and twenty-two juniors competed, with eleven players from each team playing on the field at one time while the other half remains on the sidelines as substitutes.
On school days leading up to the game, all of the players wore 'Poolesville Powderpuff 2018' shirts. During the game, senior girls wore the same shirt while the juniors put on pennies on top.
"Poolesville has been trying to bring Powderpuff back for a few years," explained Saran Kaur, a global senior who played running back. "So this year, when a bunch of girls were trying to make it happen, I was excited to play."
Kaur found the idea of girls playing football a "fun way to break gender stereotypes."
The Falcon Ambassadors – a group of select ISP upperclassmen who provide leadership and service in and out of the PHS classroom – organized the Powderpuff event.
"In the past at PHS, PowderPuff has been pretty successful," said ISP senior Roshawna Marshall, who is also president of Falcon Ambassadors. "We've had a couple of gap years [in between] and other schools have done it, so Falcon Ambassadors wanted to match the spirit and bring back the tradition."
Admission to the game was two dollars – one if the person brought canned goods, with all proceeds going to WUMCO Help, an organization that provides food to those in need in upper Montgomery County. WUMCO also hosts the annual WUMCO-Walk-and-Oktoberfest and Community Scarecrow Voting contest in Poolesville. This year, Powderpuff raised $300 in admission sales.
Global senior Kaushik Elangovan expressed his initial enthusiasm for the event, remarking that he "was very excited for the game," though the positivity was marred by the "extreme cold and strong winds."
As far as thoughts on the outcome of the game, Elangovan stated, "the seniors were destroyed, but they put up a great effort,"
About the Writer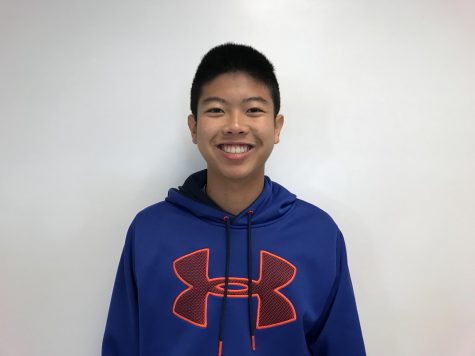 Jeffrey Guan, Freelance Writer
Jeffrey Guan is a Senior in the SMCS program and this is his third year writing for the Pulse. Outside of journalism, he is a history buff who runs cross...