Horror television versus film
Netflix originals have been steadily growing in popularity as people across the globe become infatuated with the vast amount of film and television the company has been producing. Recently, Netflix has had exceptional success within the horror sect. As an avid media consumer and a lover of all things terrifying I have watched two of Netflix's most popular horror creations: Haunting of Hill House and The Chilling Adventures of Sabrina. Both projects are tv series, which, while not completely unheard of in the horror genre, is still novel. In my experience watching a multitude of horror films and now these two tv series I have come to wonder: which is better? Film or television horror?
In my perspective, the slew of recently released popular horror films have been less than satisfying. Most notably was Hereditary, released in 2018.  The film concerns a grieving family that is haunted by tragic and disturbing occurrences, that begin to unravel the family's dark secrets. I had been excited to see the film for many months, but when I finally saw it, I felt as though it was lackluster at best. The entire time, the film is just on the brink of being both entertaining and horrifying, but can't seem to bridge the gap to become a genuinely good film. While I feel Hereditary is a representation of an inferior example of horror, on the whole it was also heralded as one of the best films of the year.
On the contrary, television horrors like Haunting of Hill House and Chilling Adventures of Sabrina are executed in a manner that are far better representations of the horror genre. Haunting of Hill House depicts psychological horror genre in a way far better than most current horror renditions. The Chilling Adventures of Sabrina provides a twist on the original Sabrina the Teenage Witch by amplifying the horror aspects while retaining the youthful facet of the show. The ability for more development in television series, in my opinion, is part of what makes them more successful. Most films are so focused on scaring the audience that they lose sight of the plot. Television series allow a focus on both, as there's time to have horror elements but also drive a plot logically rather than jumping around extensively.
All in all, Netflix should focus their production efforts on horror television series, as they will help elevate the horror genre to new heights.
About the Writer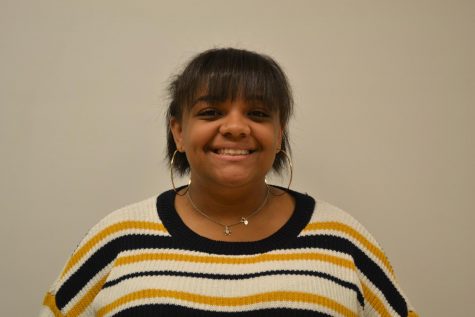 Samantha Stewart, Staff Writer
Samantha Stewart is a senior in the Humanities Program. This will be her first year writing for the Pulse and she's very excited to contribute her opinions...