Turbulent weather makes a dent on fall sports schedules
With the fall sports season winding down, fall sports players face fluctuating weather conditions, putting their schedules into a logjam and resulting in postponements of game schedules and a rough start to the school year.
In Maryland, September temperatures ranged from the mid-90's to the lower 60's, according to AccuWeather. The month of October averaged in the low 80's for Poolesville. However, as October progressed, temperatures dipped down to as low as 50 degrees. September and October each yielded six days of rain, totaling twelve days, reported The Weather Channel.
"Basically for the entire month of September, we weren't able to play a [single] game so we were just practicing the whole time. All our games ended up being crammed in the end of the season so this week we had to play Saturday, Monday, Tuesday, and Wednesday," said Humanities Senior Shivani Levine, one of three captains of the varsity field hockey team.
Field hockey had multiple indoor practices. There was one week where they had to practice inside the entire week.
"It made it really difficult to actually practice our skills because the game is completely different inside," said Levine.
According to cross country coach Prasad Gerard, practices and meets get canceled when it is "too hot, thundering or lightning, or when the course is too wet," which occurred multiple times this season. Cross country runners ran indoor practices if it was pouring outside. If a meet was rescheduled, they would "practice and do a speed workout [on the day the meet was originally supposed to be]," added Gerard.
Rescheduled meets tend to interfere with practice schedules for other invitationals. Gerard explains that they  "take a meet for a practice since meets are hard to race back to back."
The rescheduled Northwood high school dual meet, which was run on a Tuesday, was treated as practice for the DCXC invitational held the following Saturday.
Foster Holmquist, a senior captain for varsity football, sheds a light on how the weather has made a dent on the team's morale, stating that the weather "hasn't really canceled any games permanently, but the rescheduling takes a lot of steam out of the players."
Football rarely goes inside if it's just raining, but they always go in if there is lightning or if the temperature is over 104 degrees. Players will still wear pads and try to keep it as close to outdoor practice as possible.
The football team has lost two opportunities to play on their home field due  to storms, and Holmquist says that "it's a lot harder to get everyone fired up for a game without all the awesome Poolesville fans or Friday night lights."
About the Writer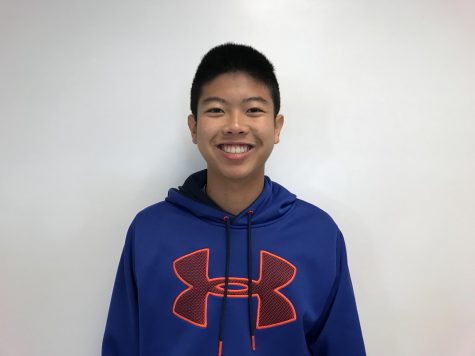 Jeffrey Guan, Freelance Writer
Jeffrey Guan is a Senior in the SMCS program and this is his third year writing for the Pulse. Outside of journalism, he is a history buff who runs cross...