Investigation into Trump's tax returns incites controversy
President Donald Trump has capitalized off the image of a self-made billionaire. However, an October investigation by the New York Times suggests that the president has been gifted over $400 million, most of which has not been taxed. Allegations claim that Trump and his siblings set up various shell corporations in order to cloak gifts from his parents as well as other sources of undisclosed income. Moreover, calculations suspect that Trump and his siblings received over $1 billion dollars in inheritance however only paid a five percent tax on this. In a public statement Charles J. Harder, a lawyer for president Trump, denied allegations claiming the investigation and Times piece is "100 percent false, and highly defamatory." Robert Trump stated that the required taxes were paid in a public statement on behalf of the Trump family.
The New York Department of Taxation and Finance is currently reviewing the Times report stating they are "vigorously pursuing all appropriate avenues of investigation."
Despite investigations, economic experts doubt any ensuing persecution. Megan Brackney, a partner at Kostelanetz and Fink, told CBS News that "for federal purposes, the statute of limitations for bringing the charge based on a tax crime is six years after the act." Brackney added that the allegations are "old and cold," emphasizing how any eminent criminal charges would require tax fraud spanning into recent years.
"That ship has sailed," said former IRS commissioner Mark Everson to the Associated Press. However, experts state that the Times accusation of the several apartment buildings that were transferred to Trump and his siblings with little to no taxes could result in prosecution if the buildings are deemed an undisclosed gift.
Democrats were quick to pounce on the opportunity, as prominent congressional Democrats such as Senator Cory Booker and Senator Elizabeth Warren began to comment on the issue. In response, Senate Majority Leader Mitch McConnell warned that "presidential harassment" for tax returns could result in political backfire. However, according to Politico, Democratic strategists remain cautious on the issue, proposing that the magnitude of the claims could simply become lost among the controversy facing the president.
The divided bicameral congress, as a result of the recent midterms, brings this controversy special attention as political experts suspect that the President's tax return will be a priority for the Democrats. Racheal Ssentongo, a Humanities Senior, expresses her hope that Democrats will able to "get him" in the coming congressional sessions. "I think that Trump has been getting away with illegal acts for way too long, and while the current Republican Congress has been overlooking his transgressions, Democrats are in the House now." explains Ssentongo.
About the Writer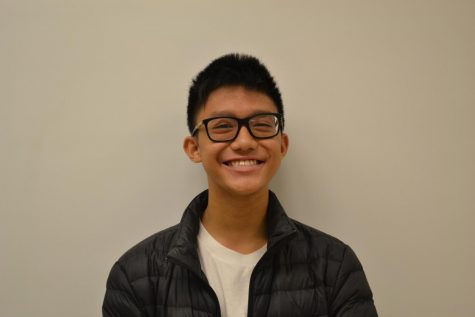 Vincent Chim, Staff Writer
Vincent is a senior in the Science Math and Computer Science House. This is his third year writing for the Poolesville Pulse. Vincent also participates...