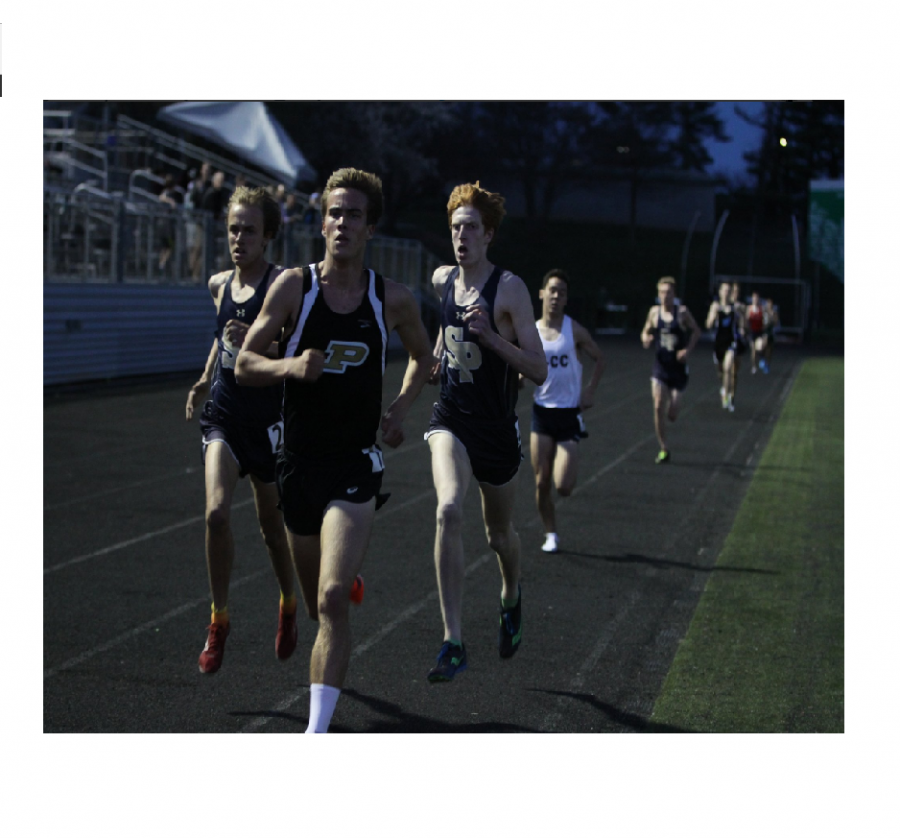 UVA running commit Lockett places second at nationals
PHS senior and UVA Track and Field commit Ryan Lockett has placed second in the boys' mile event at the 2018 New Balance Indoor Track Nationals competition. Lockett ran a 4:08.82 at nationals, falling shortly behind first place runner Dustin Horter from Liberty Township, OH. Locket finished a mere 79 milliseconds behind Horter, who posted a time of 4:08.03. The event took place at the New Balance Track and Field Center at the Armory. His time set the Montgomery County Record for the Mile for both Indoor and Outdoor Track. He previously held the Poolesville HS record for the mile at 4:16.59, set in 2017. He also holds the Poolesville record for the 800 M, 3000 M, and 2 Mile events. Lockett, a 2018 graduate, will run for the NCAA D1 program this upcoming fall. He is currently committed to the University of Virginia for Track/Cross Country. UVA's Track and Field team is placed at #12 in the country on the NCAA's Men's' D1 Track and Field rankings.
Discussing the event, Locket added, "Placing second at nationals has so far been my greatest achievement in my Track/XC career because I was able to show that I can hold my own against the best runners in the country. I ran a personal best of 4:08 which was the #4 time in the U.S. Most importantly, this race has given me confidence going forward that I have the potential to be a national champion in the future."
He was also chosen for the Washington Post's 2018 Winter All-Met Boys' indoor track first team in March. Each year, the Washington Post selects only the most elite athletes from around the DMV to this team. A total of 13 players were chosen this year. Lockett continues to impress, as he has broken his previous mile record and continues to improve.