Animal Shelters See Increase in Adoptions During Coronavirus Pandemic
In the midst of a global pandemic and onslaught of bad news that comes with it, animal shelters across the country are reporting something uplifting: they're empty. Shelters across the country are seeing sharp increases in adoption and foster rates of animals during the period of quarantine that has gripped much of the United States for weeks.
According to Kitty Block, CEO of the US Humane Society, fostering rates in some cities have increased as much as 90 percent. In New York, one of the places hardest hit by the novel coronavirus, shelters are seeing up to a tenfold increase in applications. Fostering animals is particularly popular; many New Yorkers with lifestyles normally too busy to take care of a pet are now finding themselves with lots of extra time to give to an animal in need. 
Across the country in Los Angeles, the situation is similar. The Los Angeles office of the American Society for the Prevention of Cruelty to Animals saw a 70% increase of fostered animals, and in March alone, LA County Animal Services fostered out 307 animals and permanently homed 919.
Closer to home, the Montgomery County Animal Services and Adoption Center (MCASAC) is closed to the public for adoptions, but still providing essential animal services. The center has also seen a surge in foster applications, so many animals are moving to temporary homes until the crisis is over. The MCASAC is also working with local rescue groups to care for animals during the pandemic.
Not only is this marked increase in foster and adoption rates good for animals, but having a pet has benefits for humans as well. Pets encourage good health habits and routine, things that some people may feel slipping away during isolation. Regular feedings, walks, and playtime give pet owners a sense of structure when trapped inside all day. PHS senior Ethan Tievy's family recently adopted a puppy and he agrees that adopting a dog has had an impact on the structure of his days.
"[Having a pet] takes your mind off having nothing to do and gives you motivation to actually get out of bed," he said. 
 In addition to physical changes in routine, pets are beneficial for emotional health. According to Sandy Branson, a researcher at the University of Texas, pets can help ease the strain of isolation, provide emotional support, offer stress and anxiety relief, and fill the human need for touch that is neglected during times of social distancing. Of course, animals can't replace the need for human contact, but their presence can ease the discomfort until the crisis has passed. 
"It's definitely made the lack of human contact much more bearable and she's been someone to spend time on which is good," said PHS junior Mac Gallagher about his recently-adopted greyhound. "It was nice that we got her when we did and she's definitely had a positive impact on the mental health of everybody in my house."
In an attempt to encourage more people to adopt pets during the economic uncertainty of the pandemic, some shelters have waived adoption fees for new owners. Noting recent historic spikes in unemployment, shelters are also worried about an influx of animals after the pandemic if people are no longer able to take care of their pets. Many organizations are also encouraging people to make a plan in case they contract COVID-19 and are unable to care for their animals.
Leave a Comment
About the Contributors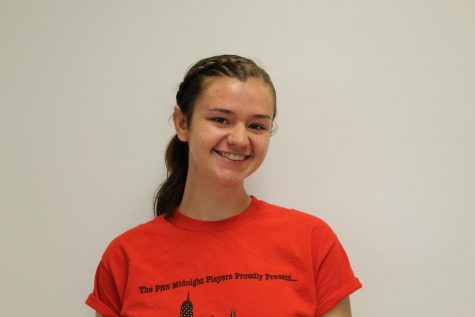 Lizzie Phelps, Staff Writer
Lizzie Phelps is a Senior in the Humanities program. This is her first year writing for the Pulse and she is very excited to be part of the organization....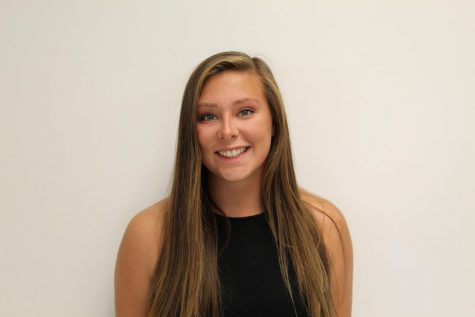 Rachel Tievy, Staff Writer
Rachel Tievy is a Senior in the Humanities Program. This is her first year writing for the Poolesville Pulse, and she is excited to write for a newspaper...