Europe Trip Cancelled Amidst COVID-19 Pandemic
Earlier this school year, some of our students were still preparing for their Spring Break Europe trip. On the trip, partnered with Education First Tours, they would have been able to explore the culture and landmarks of Italy and France. Unfortunately, the excursion had to be cancelled as the spread of COVID-19 grew.
Italy's first two reported cases were on January 31, 2020, when it had been confirmed after a couple in Rome started developing a cough. From there, Italy's confirmed cases quickly grew. At its peak on March 21, 2020, the country reported 6,557 new cases on that day alone. In light of this new development, multiple concerns regarding the Spring Break trip were brought to attention. Italy had not only been one of the countries that students were planning to visit, they were also originally set to land in Italy. The initial solution was to change the schedule so that instead of Northern Italy, where the majority of cases were reported, the students spent their Italy portion of the trip in Rome instead. Besides the first two cases, Rome was relatively little affected at the time. As Italy reached a Travel Advisory Level 4 and more students and their parents expressed apprehension towards the trip to Europe, the spring trip was eventually cancelled and EF Tours rolled out new options. Students could either choose to go on next year's Spring Break trip or accept an individual travel voucher that could be used on any EF Tour. 
Reactions to these options differed among students.  ISP Senior, Anya Speck-McMorris, said, "many of us who were going on the trip were seniors, and we were all looking forward to spending time with one another on this trip. We have little to no use for a voucher for another trip…"
Humanities Senior, Elizabeth Perelshteyn, had a different mindset, saying, " I thought the…voucher was super cool because you had so many trip options you could go anywhere ([my friends and I] were gonna go to Greece) pretty much any time this summer and we were all really excited for that."
Either way, the students still understood that this was a wholly unprecedented situation and they handled it as well as they could. 
SMCS Junior, Ryan Li, said that this experience "gave the parents more trust in EF to take the students on future trips."
Ultimately, many families and others online still saw this as an unequal offer, and with online backlash and pressure from parents and coordinators, EF Tours decided to offer one last refund option. This time, they would refund the full price, minus $1,000 to cover airline fees, employee salaries, etc. According to Mr. Terry Young, who had been working with this company for 15 years as Poolesville's group leader, this wasn't originally part of their company policy. 
However, Young said, "EF reconsidered their policy for this extenuating circumstance."
Again, there were mixed reactions to this outcome, some believing that the cash refund meant students could make their own decisions, and others who would have preferred the vouchers originally offered. However, there was a common consensus that the lesser refund amount, while understandable, was still a bit disappointing. 
From Speck-McMorris' perspective, "for a trip that costs roughly $4,000, we are only getting 75% of what we paid for returned to us." 
Nonetheless, the students who had gone on trips with EF Tours in the past still encourage others to sign up. 
Humanities Sophomore, Mateo Felipe, offers that, "from what I have experienced with the company, they strive for educating travelers through firsthand cultural experiences."
About the Writer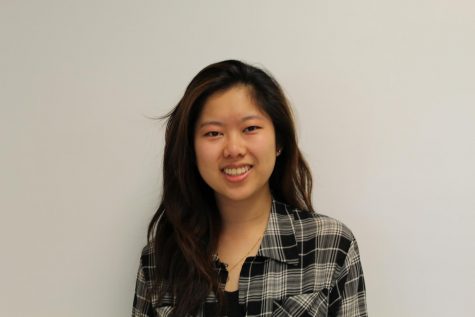 Mandy Hsu, Staff Writer
Mandy Hsu is a Senior in the Humanities house. This is her first year writing for the Poolesville Pulse. In her free time, she likes creative writing,...