The 2019 Novel Coronavirus outbreak could have a big impact on the global economy
Since the start of the new coronavirus outbreak in Wuhan on Dec. 31, Chinese health officials, groups like the World Health Organization and the Center for Disease Control, researchers, and various players in the transportation industry have moved to contain its spread. Even despite efforts to restrict travel and contain people identified to be infected with the virus, cases and deaths have continued to rise in mainland China. Coronavirus infection cases have seen a spike in countries such as Iran, South Korea, and Italy. While China has been the nation facing the brunt of this damage, there's been a common factor for every player in the global economy: a destabilizing effect. Since Dec. 31, the global stock exchange has experienced fluctuations due to coronavirus fears. Monday, Jan. 24, 2019, stock markets worldwide plunged due to investor fears. Italy's stock exchange in Milan, Borsa Italiana, suffered a 6% point loss. The British FTSE 100 closed with a 3.3% loss. A number of American stock exchanges went down, too, with the Dow Jones Industrial Average, S&P 500, and Nasdaq all plunging (The Washington Post). These U.S. stock market dives take place 6 days after U.S. stocks reached highs on Wednesday, Jan. 26, 2020 (CNBC). The tumult of the stock exchange in the face of the COVID-19 viral outbreak is representative of a global trend highlighting the interconnectivity of the modern world. As the virus continues to affect China, a major manufacturer and trade partner for many nations, there is a very real economic impact to be felt.
At face value, it appears obvious: the travel and tourism industries are the ones suffering. With China being one of the world's biggest sources for international tourists, the travel restrictions and quarantines currently in place have already dealt significant damage to this economic sector. Multiple well-known hotel companies have already closed locations in China, and flight companies have canceled services for both Hong Kong and mainland China (reuters.com). Wynn resorts, a major American casino and hotel company, has been reportedly losing over $2 million USD per day as their businesses in Macau remain closed (ABC). In an interview for WBAL, Tourism Economics president Adam Sacks stipulated that the impact would be even more damaging to the tourism industry than the 2003 SARS Outbreak (WBAL).
"It represents 7.5 million hotel room nights", said Sacks, discussing the losses faced by the industry due to reduced tourist spending. "It's just a massive economic hit in one year."
There is likely, however, to be a much bigger effect on a global scale, and not just for the travel and tourism industries. With over 95,00 cases around the world and the virus being present in 85 countries and territories (John Hopkins), 2019 nCoV is an issue many governments, citizens, and businesses will have to deal with. The United States has already started to take measures to address the predicted impact 2019 nCoV will have on growth. On Tuesday, Mar. 3, 2020, the U.S. Federal Reserve made the largest one-time interest rate cut since 2008. (New York Times). With new cases in Iran (Washington Post), the United States (CNBC), South Korea, Italy (Reuters), the UK (BBC) and other nations and territories, it appears likely that government efforts to avoid major losses will be worldwide.
About the Writer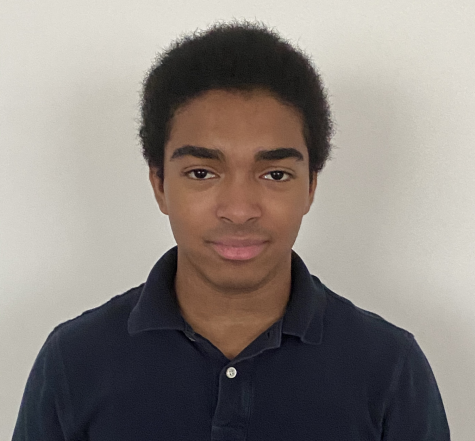 Oliver Sojka, Staff Writer
Beat: Current Events

Oliver Sojka is a senior in ISP. Outside of school, he loves fishing, reading, hiking, and playing games with friends.

Favorite...